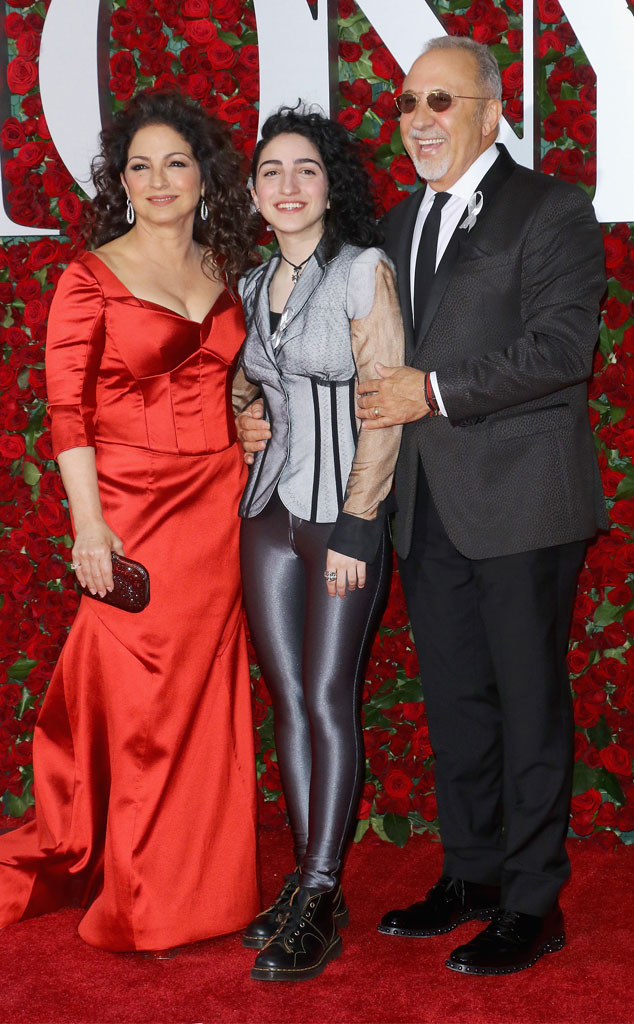 Jim Spellman/WireImage
Happy birthday, Gloria Estefan!
The singer, who is ringing in 59 today, just received a beautiful message on Instagram from her daughter Emily Estefan.
"This is my mother. This is a woman who stops at nothing to help those in need. This is a woman who washes the connotation of what it MEANT to be a "woman" and brings into focus what it MEANS. To be a Woman. This is a Woman. Who looked at me and said "'well I need to do this march for these ladies, this is not right , we have two days .. Emily, whatever you believe in it's your choice and I will respect it and never force you" to which I obviously replied "'how close can I stand to you and what can I do to help?" the only place I've never hesitated to be, by my mother's side," Emily wrote. "Today is her ( insert some two digit figure here between 20-60 because age doesn't matter and also she looks so good I have no idea what her actual age is, honestly she could be younger than me ) birthday . A day like today should be celebrated . A life like this, needs to be celebrated and appreciated. And I can't believe I grew in that , literally. Mom . Happy Birthday . I love you so much , you make me want to reach for the stars and grab Saturn because that's what you do every. Day. Happy birthday Momma bear and to many many more. I love you!"