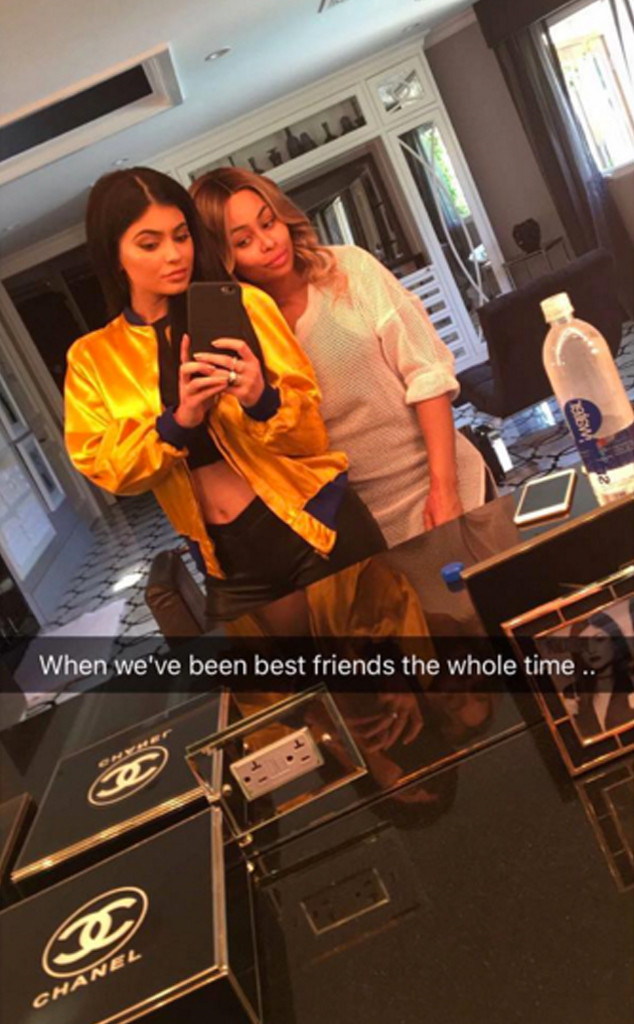 Snapchat
Over the last year, much of the drama surrounding Kylie Jenner involved her boyfriend Tyga's ex, Blac Chyna.
Rumors were continuously swirling that Chyna was throwing shade at the reality star—be it through social media, interviews or even friends' commentary (like Amber Rose).
Thus, when news broke that Chyna had started dating Kylie's brother Rob Kardashian, jaws dropped among the famous family and fans alike. Even more drama escalated at that point, causing a greater divide among the siblings as they questioned whether the whole thing was a ploy for attention.
But then those selfies happened.
Kylie and Chyna seemed to put a halt to their feud when they took to Snapchat to share a couple photos together, joking that they'd been "best friends" all along.