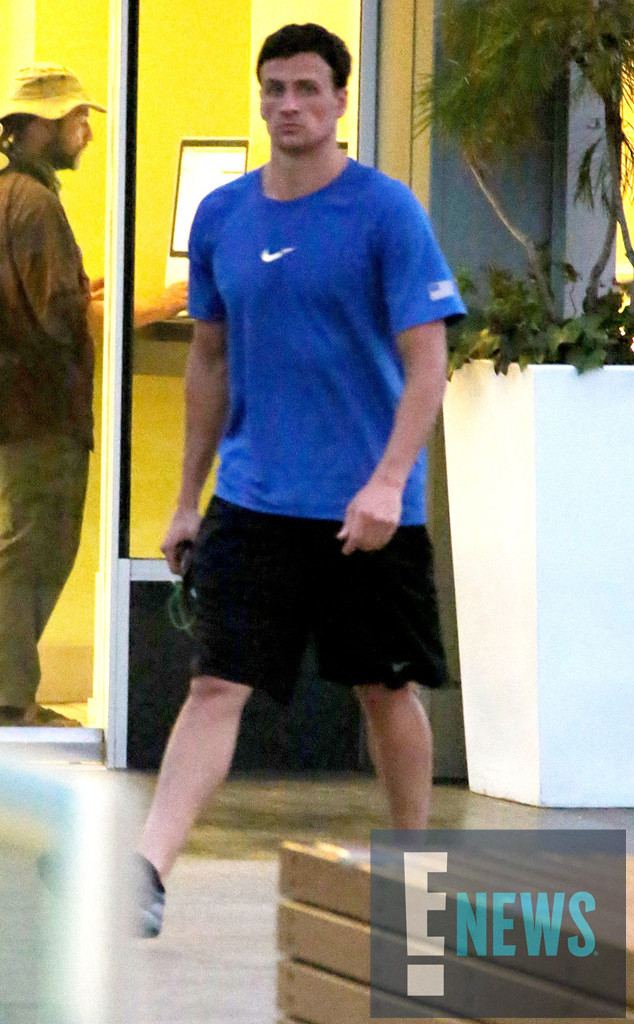 Shutterstock / REX
Just keep swimming, just keep swimming—or at the very least, get right back on the bike. That's what Ryan Lochte seems to be doing!
On Thursday, just after being formally indicted by Rio police with false report of robbery, the Olympic athlete got in a workout at an Equinox Fitness Club in West Hollywood. As shown in these exclusive photos obtained by E! News, Lochte left the gym around 7:40 p.m. wearing Nike apparel and a stern expression.
According to an eyewitness, the 32-year-old athlete was at the gym for 1 hour and 20 minutes, starting off his workout with cardio on an exercise bike. Lochte, who opted for valet service instead of self parking his vehicle, was seen entering the fitness club with a blond female but later left alone. During his workout, Lochte didn't appear to be chatting with anyone, but that doesn't mean he went unnoticed. Fellow gym goers recognized the athlete and were taking pictures and snaps on their phones, according to an onlooker.