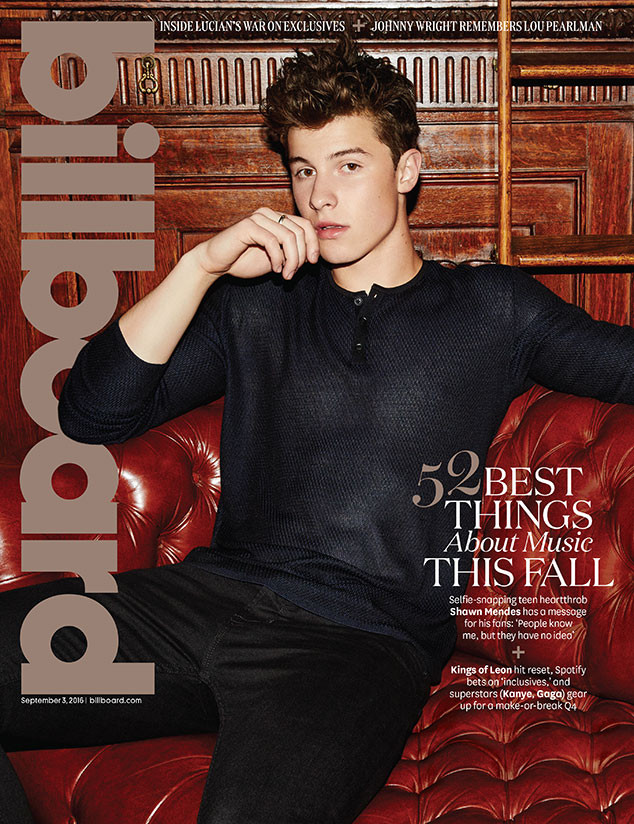 Billboard
Dare we even think it, but could Shawn Mendes be a bad boy in the making?
In a candid new interview with Billboard, the 18-year-old "Stitches" singer talks about sex, hooking up with older ladies and why Justin Bieber's previous stint of acting out wasn't necessarily all that big of a deal.
There's no need to be heartbroken just yet, though—Shawn is still the sensitive, Toronto teen you know and love. Fame might've left him a little jaded, but he's a romantic at heart. As he tells Billboard, "The second I feel about a girl the way I feel about music is when I know [I'm in love]."