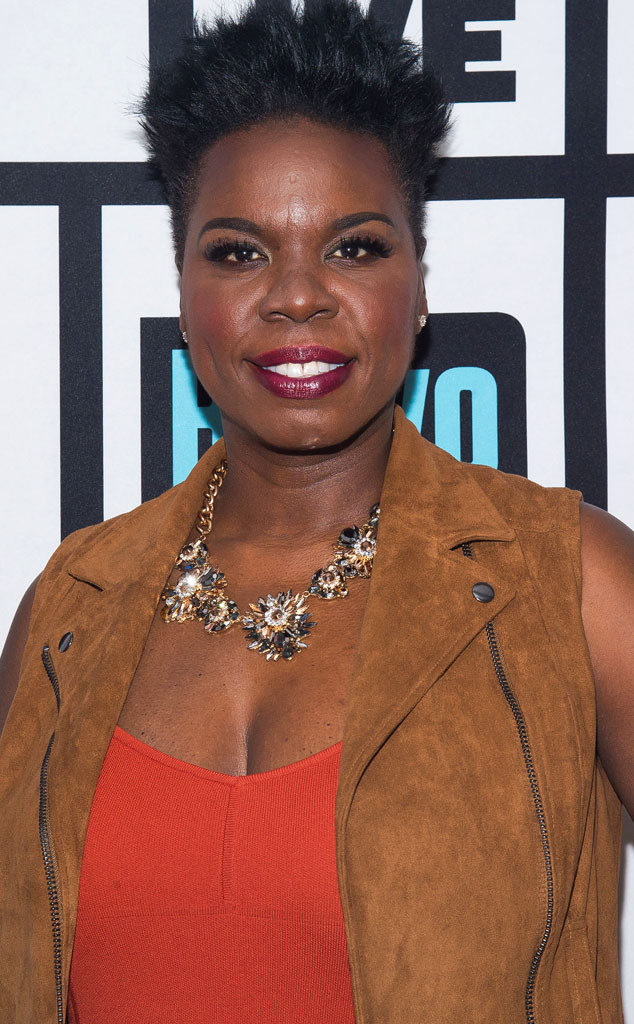 Charles Sykes/Bravo/NBCU Photo Bank via Getty Images
Sigh.
Leslie Jones has become the latest female celebrity to become a hacking victim, making her another woman on a long list of stars who have had the unfortunate experience of having their privacy invaded and shared with the masses.
Jones' public website, JustLeslie.com, which has since been taken down, was hacked to reveal not only Jones' naked photos but also her passport information and driver's license. E! News has confirmed that the Department of Homeland Security is investigating the incident. Jones has been a target for online abuse as of late, notably when Internet trolls sent her scathing and racist messages on Twitter.
The Ghostbusters actress hasn't commented on the hack, but it's very apparent that Hollywood is on her side. Many celebrities, including director Paul Feig tweeted support for Jones, calling the hack an "absolute outrage." But what is it about these hacks that are so set on exposing women's bodies?
Let's look back on Aug. 31, 2014, otherwise known as the day The Fappening (or Celebgate) happened. A hacker exposed dozens of female celebrities' nude photos, which they had obviously taken for themselves, just to give ooglers a look at what's underneath Jennifer Lawrence, Rihanna and more stars' clothes. When male stars get hacked, it always seems to be on Twitter where odd statements and tweets are posted, but never any naked pictures. The exception, however, would be when Chantel Jeffries' Instagram was hacked and a Photoshopped naked picture of Justin Bieber was released.