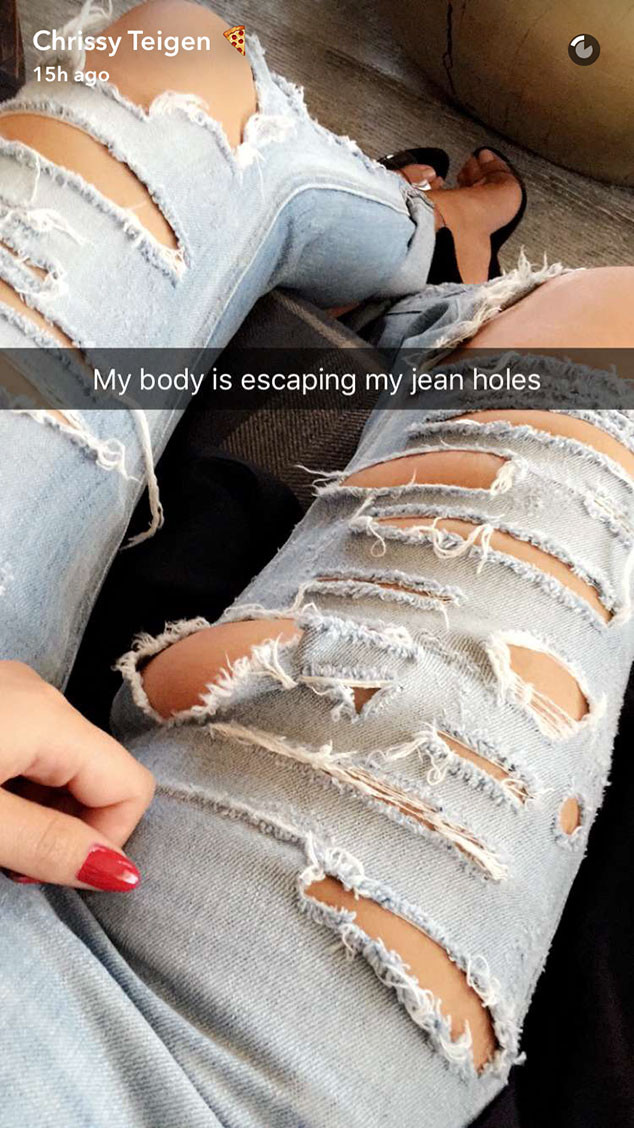 Snapchat
Chrissy Teigen, please be our BFF.
Thanks to Snapchat, the Sports Illustrated Swimsuit model and new mom took fans through an ordinary entertaining evening in her extraordinary life, complete with fresh lasagna and baby cuddles.
The 30-year-old new mom first zoomed in on her crooner husband, John Legend, as he kissed their precious baby Luna Simone Stephens. Next, it was time to get cooking.
After putting together the holy trinity of carrots, onions and celery, the foodie got the meat sauce started for her lasagna dinner.
*Queue mouths watering*