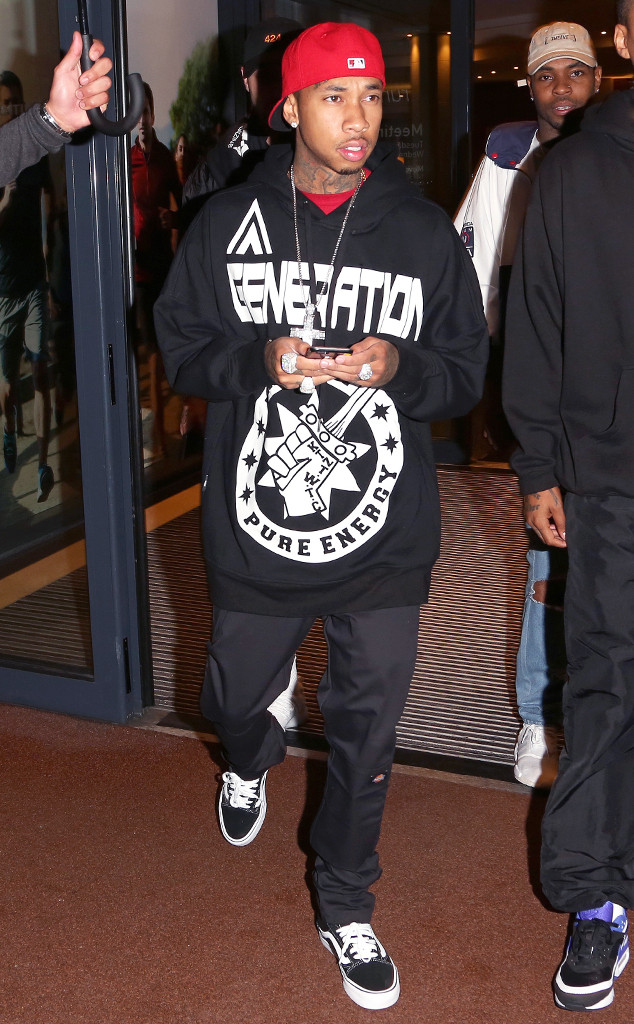 Matt Summer
Tyga is being forced to pay a landlord just weeks after reaching a settlement with another property owner.
E! News can confirm the rapper was slapped with a six-figure bill from F&S Investment Property after renting out a Los Angeles home used to run his side business, Egypt Last Kings Clothing.
Attorneys for F&S Investment Property filed court documents, obtained by E! News, alleging that Tyga breached the lease by "failing to pay rent and other amounts due" when he abandoned the premises without notice in June 2015. When the house was inspected, documents allege that the premises was left in "gross disrepair, utility bills unpaid and hazardous environmental waste that required professional clean-up."
Since F&S Investment Property found a new tenant in November 2015, Tyga is only responsible for five months of unpaid rent between June and October. The total alone, however, comes out to $89,000 and that doesn't include late fees.
According to court documents, damages ultimately totaled more than $131,000 with attorney fees surpassing $37,000 for a final judgment of $186,275.89. E! News has reached out to Tyga's camp for any comment.