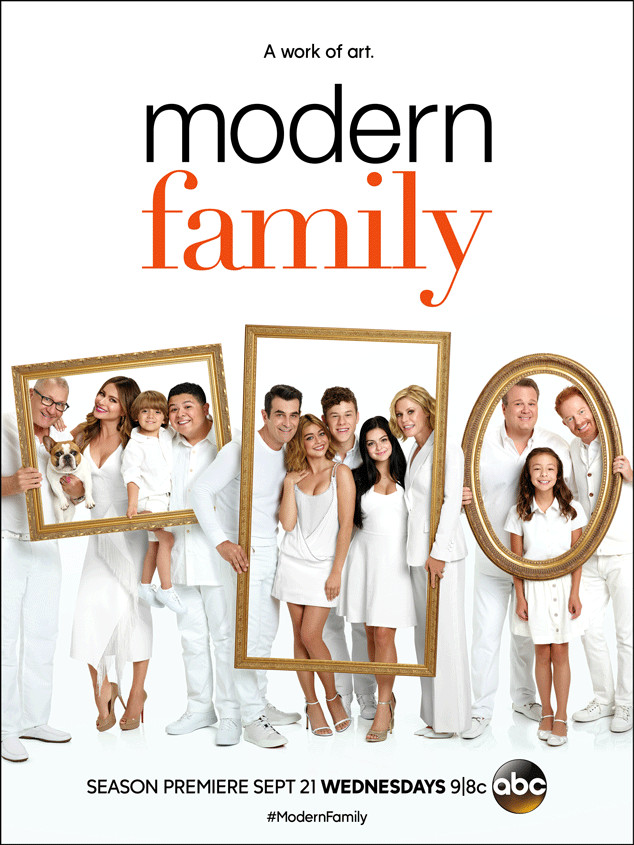 ABC
Modern Family is returning for its eighth season on Sept. 21, but it's Father's Day in the Pritchett-Dunphy-Tucker world.
E! News has an exclusive sneak peek at the new key art for Modern Family season eight, along with a few tidbits about the upcoming adventures of your favorite families.
The season premiere will begin with the family converging for a Father's Day celebration after vacations to New York, the Midwest and Mexico. Over the next couple of weeks, Claire (Julie Bowen) will struggle with Jay (Ed O'Neill) back at the company while Phil (Ty Burrell) enjoys more of his often-bizarre hobbies, and Gloria's (Sofia Vergara) hot sauce business starts to see some success.
Mitch (Jesse Tyler Ferguson) and Cam (Eric Stonestreet) will entertain a revolving door of interesting guests in their upstairs rental unit, and Lily (Aubrey Anderson-Emmons) will experience the growing pains that come along with being a tween.