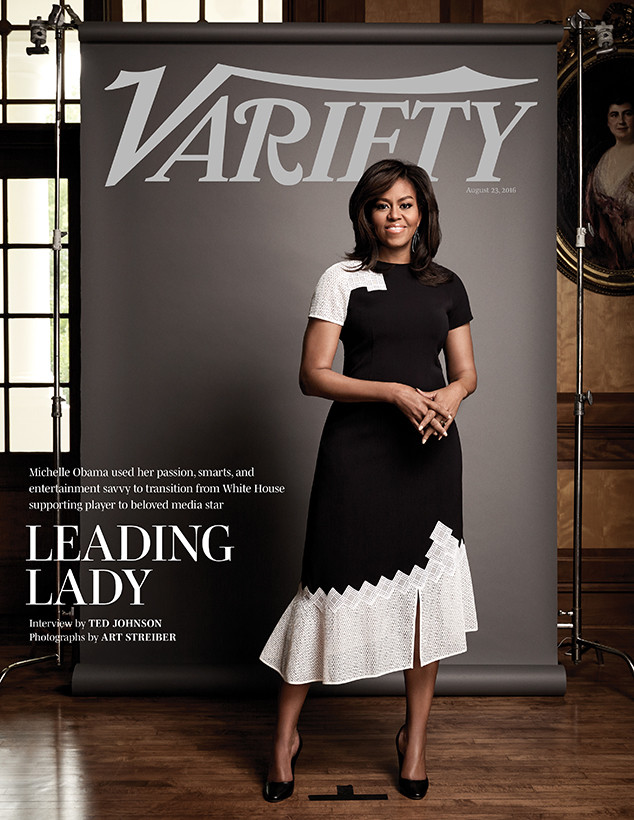 Variety
It goes without saying that Michelle Obama and Barack Obama have become pop culture icons. Both the president and first lady have appeared on TV shows, late-night talk shows and even created their own skits to promote their initiatives, fully knowing that the best way to reach a younger demographic is through their television screens—not the newspaper.
FLOTUS covers Variety's latest issue, and inside the magazine First Lady Obama opens up about how and why she chose pop culture to be her medium of choice. Fresh off the heels of her Carpool Karaoke appearance with James Corden, the first lady tells Variety she couldn't believe just how popular it was, and just how far it went in promoting her causes. That being said, she's a true believe in the power of pop culture.
"What I have never been afraid of is to be a little silly, and you can engage people that way," Obama tells Variety. "My view is, first you get them to laugh, then you get them to listen. So I'm always game for a good joke, and I'm not so formal in this role. There's very little that we can't do that people wouldn't appreciate."