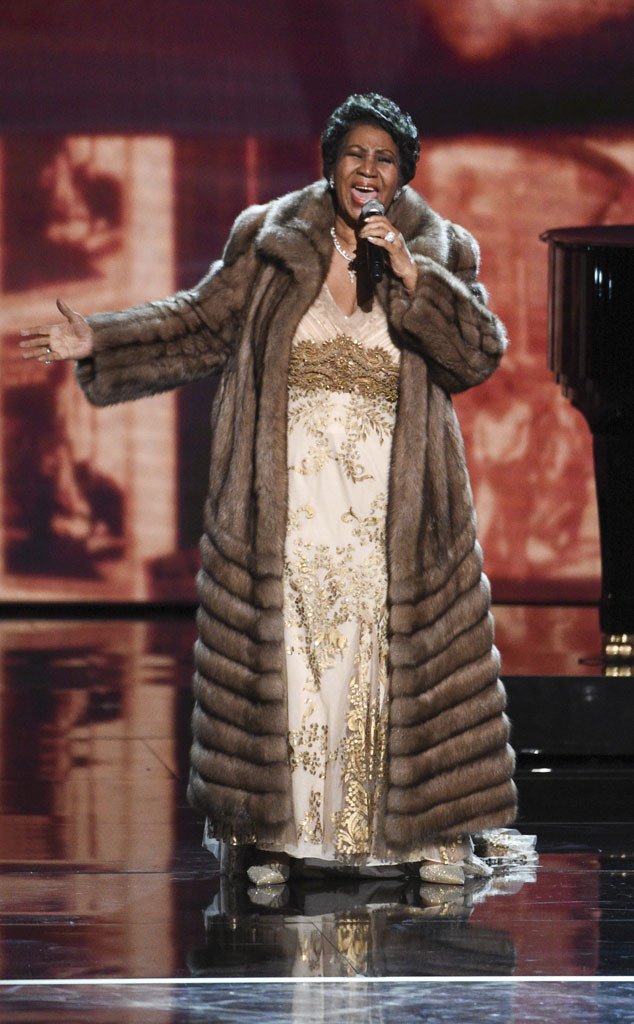 JEFFREY R. STAAB/CBS /Landov
Aretha Franklin will be sitting out for a couple of concerts.
The iconic songstress canceled her Friday concert at the Wolf Trap National Park for the Performing Arts in Virginia "due to doctors' orders," according to a statement. Unfortunately, it probably won't be the only one she will be backing out of in the near future. "I will have to cancel a few concerts for the next month or so," the statement continued.
Ticket holders will be refunded the cost of their tickets, but there wasn't any mention of rescheduled dates. One of the events she has canceled was her appearance at Radio City Music Hall's "Tony Bennett Celebrates 90" concert. Other gigs in St. Louis and Detroit have also been canceled, but for now it seems she'll be returning to the stage on November 11 for a concert in Minnesota.