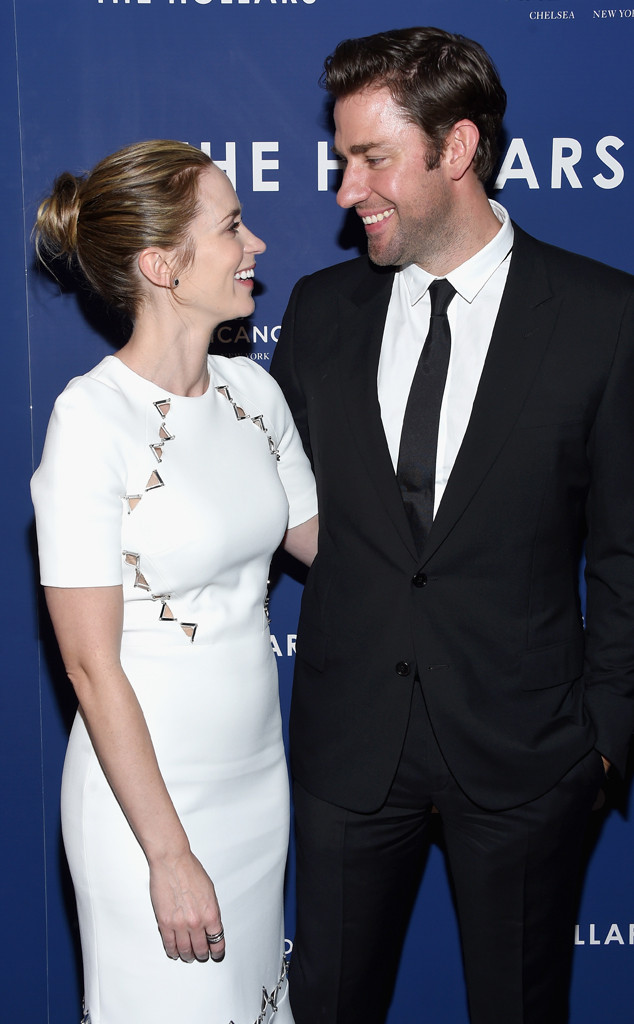 Dimitrios Kambouris/Getty Images
Every time we see them on the red carpet, Emily Blunt and John Krasinkski prove just how in love they are, constantly giggling together and unable to peel their eyes off one another.
But it doesn't stop there.
Even in interviews, the couple can't help but gush about one another. It's not that annoying lovey-dovey type of gushing that you can tell is fabricated and fake—it's so real it could make your heart melt.
Case in point: Krasinski unabashedly told Elle magazine that his favorite romantic comedy has always been The Devil Wears Prada.