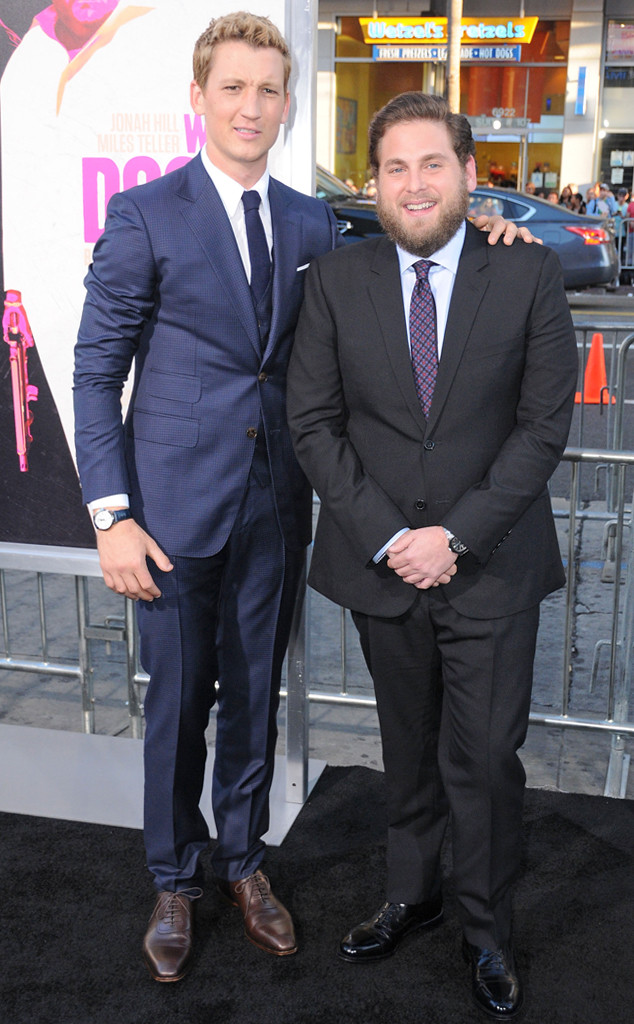 Barry King/Getty Images
Jonah Hill is speaking out against any rumors pitting him and War Dogs co-star Miles Teller against each other.
During a recent appearance on Sirius XM's The Howard Stern Show, Hill was asked to comment on speculation that there was tension between the actors while filming their latest crime drama. Hill responded with a fit of laughter to Howard Stern's assertion that the onscreen duo "f--king hate each other," adding, "No, no, no. That's not true."
The comedian explained the pair's relationship, saying that although he does like Teller, "We don't hang out very much. We live in different cities."
In the film, which hits theaters August 19, Jonah and Miles star as childhood friends that set out to exploit a little-known government secret and end up with a $300 million deal to arm the Afghan military.