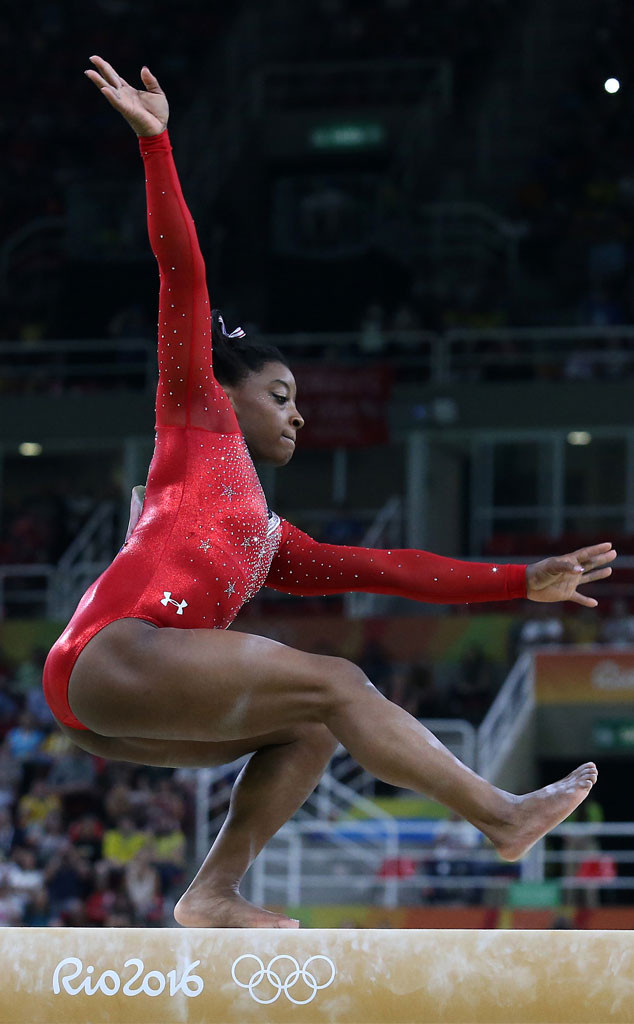 Jean Catuffe/Getty Images
Simone Biles almost took a tumble, but her recovery was equally impressive.
With three gold medals already under her belt, the 19-year-old Olympic phenom seemed like she could do virtually no wrong this far into the 2016 Olympics—until Monday night when she stumbled for the first time since arriving in Rio de Janeiro.
The event was the women's beam. While the Ohio native took her misstep confidently in stride, her slip landed her in third place with her first bronze medal while the Netherlands' Sanne Wevers placed first and fellow American competitor Laurie Hernandez took home the silver medal.
Though the mistake ended Simone's chance to take home five gold medals, her coach Aimee Boorman is still impressed with her Olympian.
"She is human, but I don't know how she made that save because both of her feet went off the beam," she told reporters after the event according to The Wall Street Journal. "I was pretty impressed with that, that seemed superhuman."