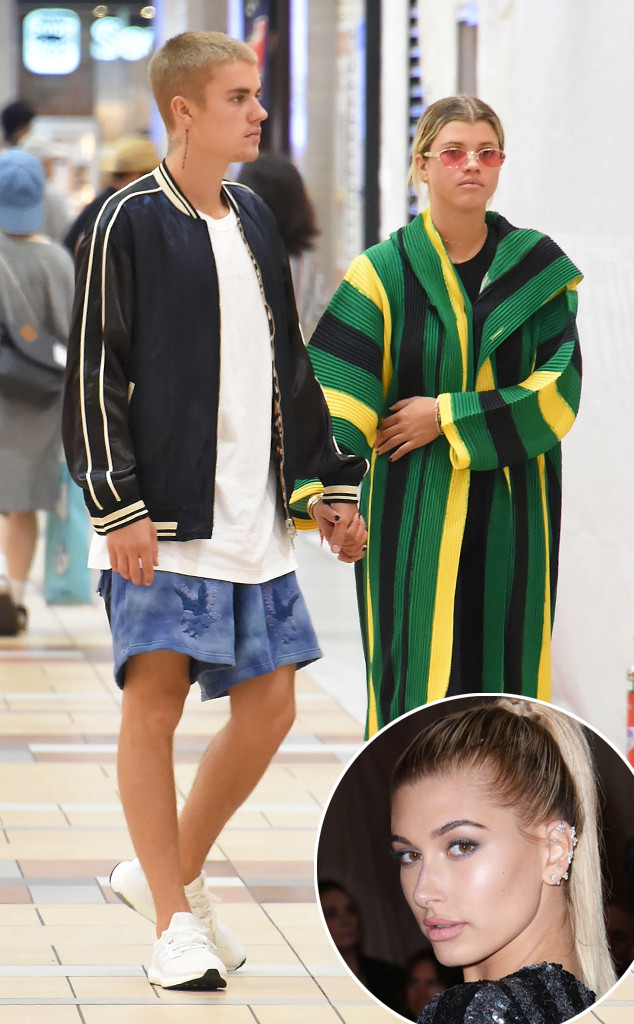 Jun Sato/GC Images; Matt Baron/REX/Shutterstock
UPDATE: Hailey Baldwin took to Twitter to clarify her comments, writing to fans, "The only thing I 'weigh in on' is everyday life in general. Don't rope me into things I'm not a part of and please respect my privacy. x."
_________________________________________________
Selena Gomez isn't the only one of Justin Bieber's exes who's been throwing some shade amid news of his romance with Sofia Richie...Hailey Baldwin just added to the drama, too.
In case you missed it, the Biebs shared several photos with Sofia and received quite a bit of backlash about it. When he threatened to make his Instagram account private, Selena stood up for his fans, allegedly writing, "If you can't handle the hate then stop posting pictures of your girlfriend lol – it should be special between you two only. Don't be mad at your fans. They love you."
Fans then screengrabbed comments Justin posted in response to Selena. "It's funny to see people that used me for attention and still try to point the finger this way. Sad. All love," he reportedly wrote. "I'm not one for anyone receiving hate. Hope u all can be kind to my friends and each other. And yes I love my beliebers."
Enter: Hailey Baldwin.