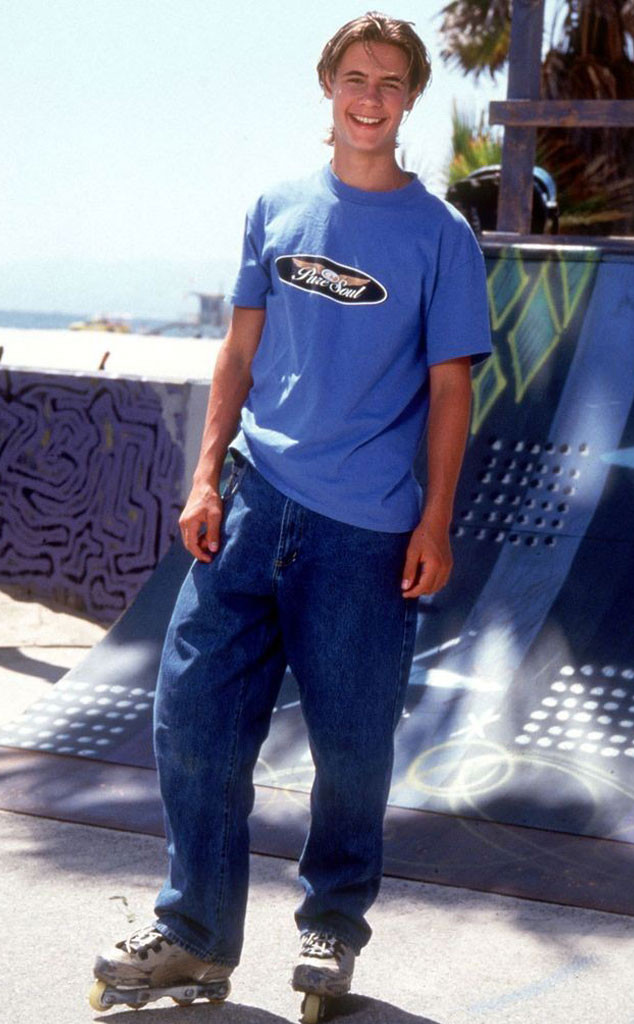 Disney
Sometimes you just need to take a break from your full-time job and life as an adult in order to find out what one of your favorite Disney Channel Original Movie stars has been up to lately...
Erik von Detten, we're looking at you!
The blonde-haired, blue-eyed hunk who helped make our childhood by starring in films like Escape to Witch Mountain, The Princess Diaries and Brink! is all grown up now.
In fact, in a celebration for Disney's 100 original movies and the premiere of Adventures in Babysitting Thursday night, von Detten re-emerged on the red carpet for the first time in a while, and he looks almost the exact same as he did 20 years ago.