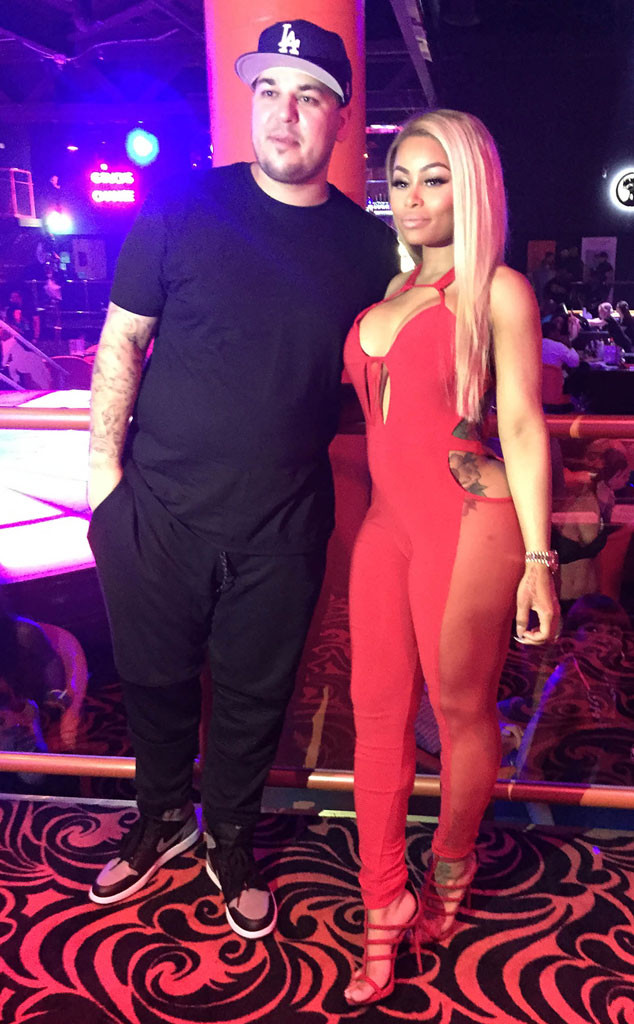 Dana Mixer / Splash News
Let the wedding planning begin!
Blac Chyna and Rob Kardashian may have only announced their engagement earlier this week, but it seems like this couple isn't wasting any time when it comes to putting the plans together for their special day.
E! News has learned that the bride-to-be has already started configuring all of the details for their wedding, from the dress (or dresses) she'll be wearing to her hair and makeup to which of her gal-pals will be the lucky lady taking on maid of honor duties!
"Chyna will have at least two dresses on her wedding, both statement pieces," a source close to the celeb tells E! News, adding that she "has an idea on who she may want to design her dresses."