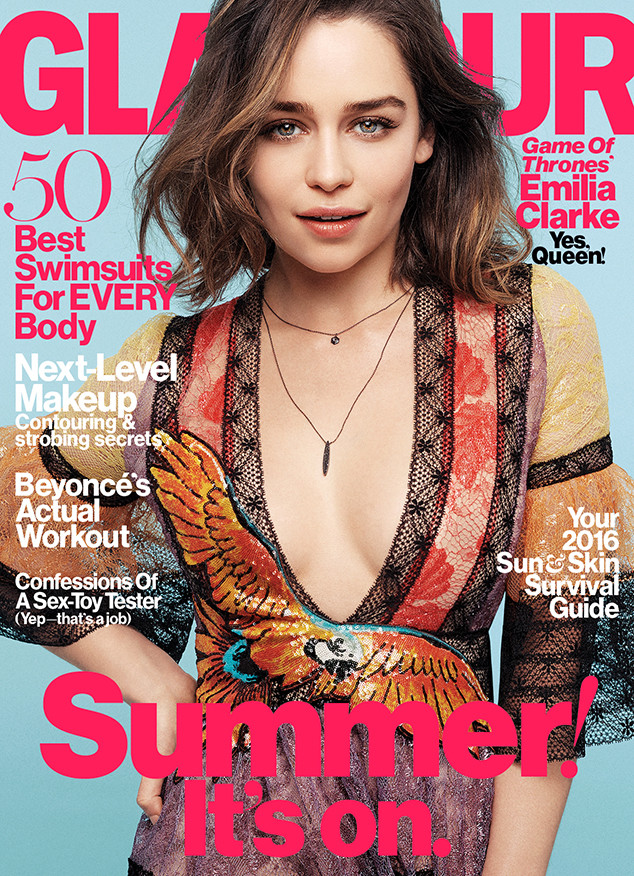 Steven Pan / Glamour Magazine
It's been 3 years since Emilia Clarke and Seth MacFarlane reportedly broke up, and for the first time, the Game of Thrones actress is opening up about her relationship with the comedian.
Covering the May issue of Glamour magazine, Clarke wasn't afraid to get real about the annoyances of dating someone in the public eye.
"Well, a con is you have strangers giving you love-life advice like, 'I'm a big fan of the show, and I'm not sure what you're doing with that guy,' which I didn't react well to," she explained. "That happened in New York when Seth and I were together. This guy started to give me advice: 'Can I get a selfie? And by the way…' Unh-unh, bro."