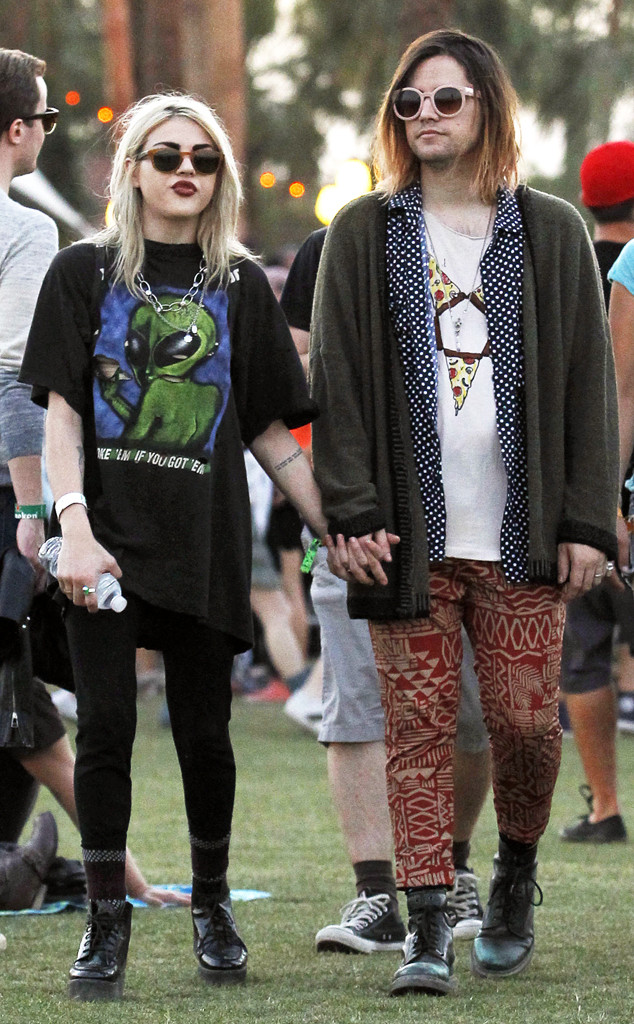 PacificCoastNews
UPDATE: Over two years after filing for divorce, Frances Bean Cobain has officially finalized her divorce her estranged husband Isaiah Silva, E! News can confirm.
While the divorce may finally be settled and the artist, she did lose her late father Kurt Cobain's famed 1959 Martin D-18E guitar, which he played during his MTV Unplugged performance in November 1993, in the settlement. However, she does not have to pay spousal support to her ex, according to docs obtained by E! News.
Previously, Silva claimed that Cobain gave him the guitar as a gift, which she has denied ever doing, according to People. The outlet reports that Cobain requested to keep the iconic instrument, but was denied by the judge.
The Blast reports that the acoustic guitar is worth millions of dollars.
______
Frances Bean Cobain is calling it quits.
E! News confirms that Courtney Love and Kurt Cobain's daughter has filed for divorce from her husband Isaiah Silva, whom she'd secretly wed back in June 2014, in a Los Angeles Superior Court on March 14 citing irreconcilable differences.
The 23-year-old stated in the court documents obtained by E! News that Silva, a 31-year-old rocker with the band The Eeries, is not to have any monetary gain from her late father's estate, which is reportedly valued at $450 million.
"Petitioner requests that all gifts, inheritance, bequests and all other pre-marital assets, and all of her post-separation earnings, and acquisitions, as well as her clothing, jewelry and personal effects, be confirmed and/or awarded to her as her separate property plus all credits, offsets and reimbursements to which she is entitled," the documents state.
Cobain is, however, open to paying and receiving spousal support.
The former couple, who have been separated since February 24, according to the filing, have no kids together. E! News has reached out to Cobain's camp for comment.