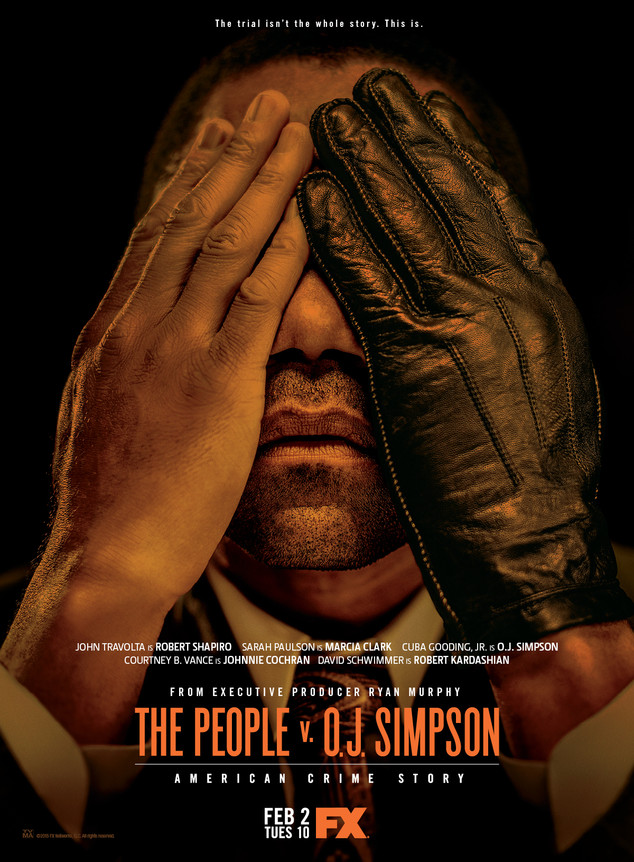 FX
Scroll down for all the Fact v. Fiction for Episode 10, "The Verdict"
________________________
Even as it was unfolding two decades ago and it was obvious that never before had something gripped America's fascination quite like the O.J. Simpson murder trial, who could have possibly thought that watching it unfold all over again 20 years later would be so entertaining?
A coarse word, entertainment, considering the subject matter. But good lord, is American Crime Story: The People v. O.J. Simpson not downright captivating?!
Watching the series premiere last week felt strangely familiar, like watching the movie version of a book you know well—even though you may not have read any of the dozen books written about the case (such as O.J.'s own If I Did It or the series' source material, Jeffrey Toobin's The Run of His Life) or even tuned in in real time for any of the drama that unfolded between June 12, 1994, when Nicole Brown Simpson and Ronald Goldman were killed, and Oct. 3, 1995, when O.J. was found not guilty of their murders.
FX has touted the 10-episode anthology series as being the real account of what went down, including behind-the-scenes details that you've never heard before.