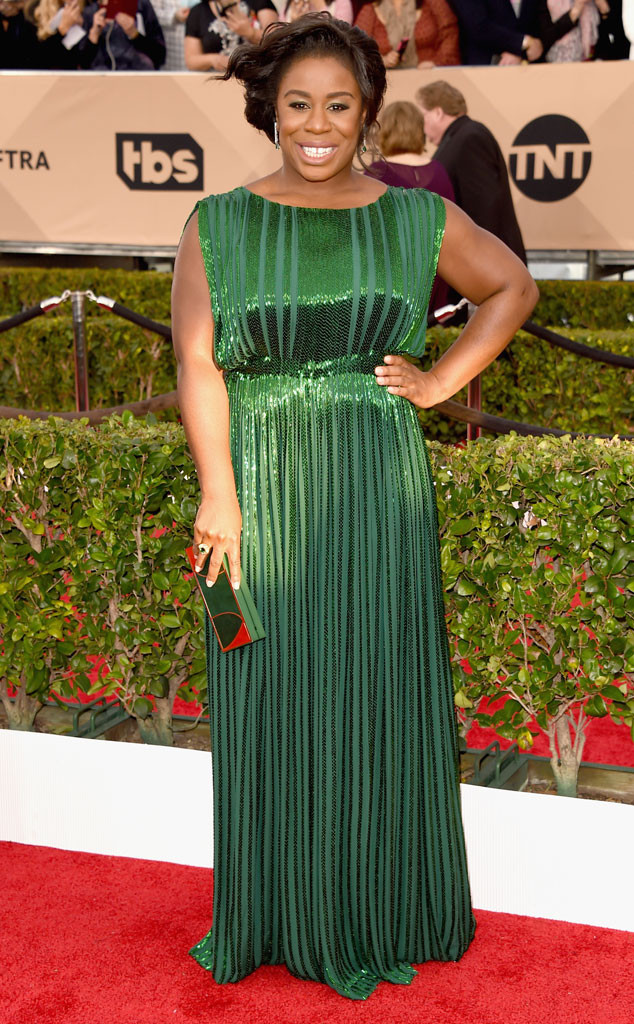 Jason Merritt/Getty Images for Turner
Second-time SAG Award winner Uzo Aduba celebrated Saturday night's big win with a blast from the past. 
The Orange Is the New Black actress typically opts to strut the red carpet of award shows with her sister Chioma Aduba, but for this particular ceremony, she elected to return a decades-old favor. 
After accepting the award for Best Actress in a TV Comedy, she shared the moment back out on the red carpet with a teenage friend—her former prom date, Mark Crowley. 
"He asked me to the prom, I said yes. I asked him to SAGs, he said yes," she captioned a split shot of herself with Crowley on the SAG Award red carpet next to an adorable throwback photo of the pair before the high school party. 
Can this lady get any cooler? Some of us can't even remember our high school prom date's name—or we just choose to forget.  
Not only did she take her high school date to one of the biggest nights of her career, but now we also now know how truly elegant she looked when she was just a young high school student and Hollywood unknown. 
Though, she's certainly only continued to blossom since her teenage years and last night's emerald gown was clearly proof of her glamorous fashion evolution.
The award-winning actress sparkled in a sequin number by Zac Posen, making the rest of us viewers a bit green with envy over Aduba's picture-perfect night.