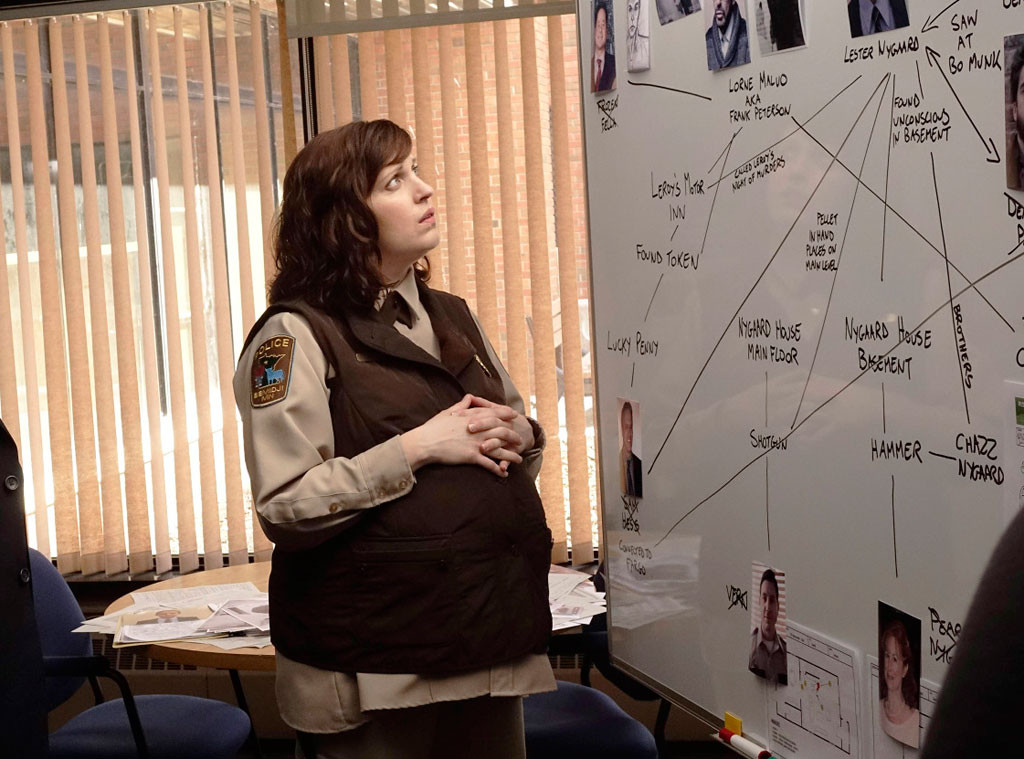 Chris Large/FX
Paging Allison Tolman and Colin Hanks!
While we're not even to the end of season two yet, we already know when Fargo season three will be set, and we are definitely not mad at it. 
Creator Noah Hawley revealed to EW that season three will take place just a couple of years after season one, meaning we're back in "contemporary" times. 
As for whether characters from season one (or even two) might appear in the new season, Hawley simply said, "Potentially."
We are potentially going to take that potential as a yes and believe with all our hearts that at least Allison Tolman, who starred as Molly Solverson in season one, will return to at least comfort us amidst whatever murder is about to take place in season three alongside her on-screen husband, Colin Hanks as Gus Grimly. 
Season one of the fantastic FX drama took place in Minnesota in 2006 and followed Molly and Gus as they tried to track down Billy Bob Thornton and solve the murder of Martin Freeman's wife. The happy little fact that they also happened to fall in love at the end was just a bonus. 
Season two, which concludes in on Dec 14, takes place in 1979 and follows the small war that breaks out after a nice midwestern couple (Kirsten Dunst and Jesse Plemons) cover up a hit and run of the member of a prominent crime family. Not only is a young Molly one of the characters, but the season also features her dad, Lou (Patrick Wilson). 
In the same way that seasons one and two were connected, season three will also feature references and little nods to the seasons before. Hawley won't give too much away about those connections, however. 
"There are going to be connections, the way the first year was connected to the movie and the second year was connected to the first, but I think part of the fun is figuring that stuff out and I wouldn't want to take that away from anybody," he told EW. "There will be definitely things that connect to something in our story."
Fargo season three will air in 2016, and Hawley will be back, along with executive producers Warren Littlefield, Joel & Ethan Coen, and John Cameron.
Season two of Fargo currently airs Mondays at 10 p.m. on FX.