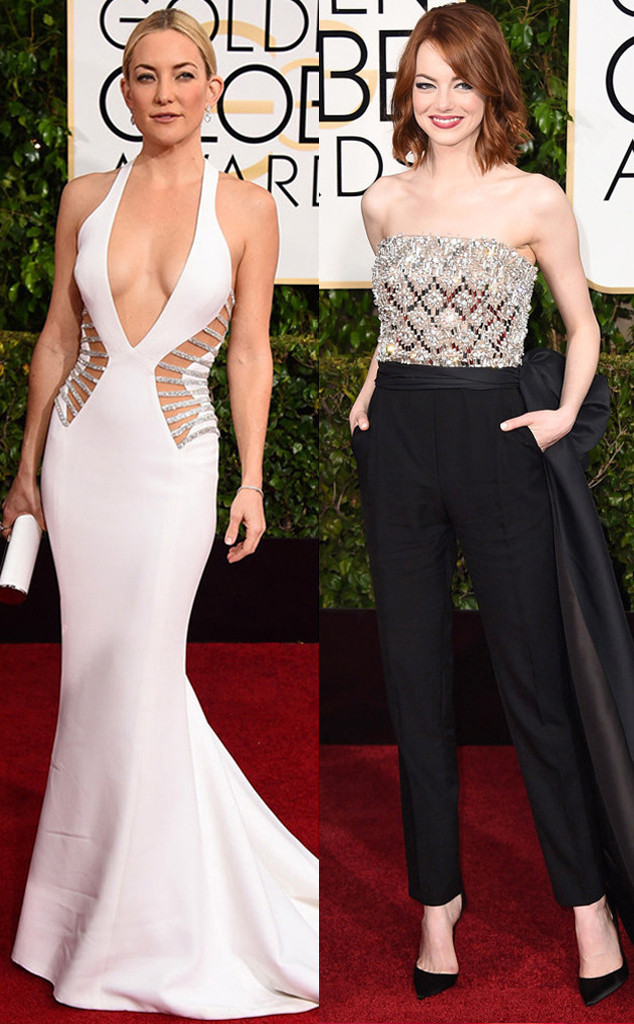 Getty Images
The final fashion showdown is upon us.
Before we begin, let's just clear one thing up: No matter who takes home the ultimate best dressed prize, both Kate Hudson and Emma Stone are winners here. That's because this year (like every year), both of these ladies have delivered hit after hit on the red carpet. They've both been regulars on pretty much every best dressed list imaginable (ours included), and continuously surprise and delight with their refreshing wardrobe picks.
As for Kate, this blond bombshell opted for many a plunging neckline this year for her own blend of sexy sophistication. What's more, her style streak didn't end on the red carpet, as she proved to be one of the most polished street style icons out there as well.
Emma, on the other hand, lives and breathes classic glamour. With ample Lanvin, Christian Dior Couture and Elie Saab confections in her repertoire, the 27-year-old epitomizes Hollywood glamour at its very best.
Now let's get to it—who will be the best dressed star of 2015? Vote now, and check back tomorrow for the winner!