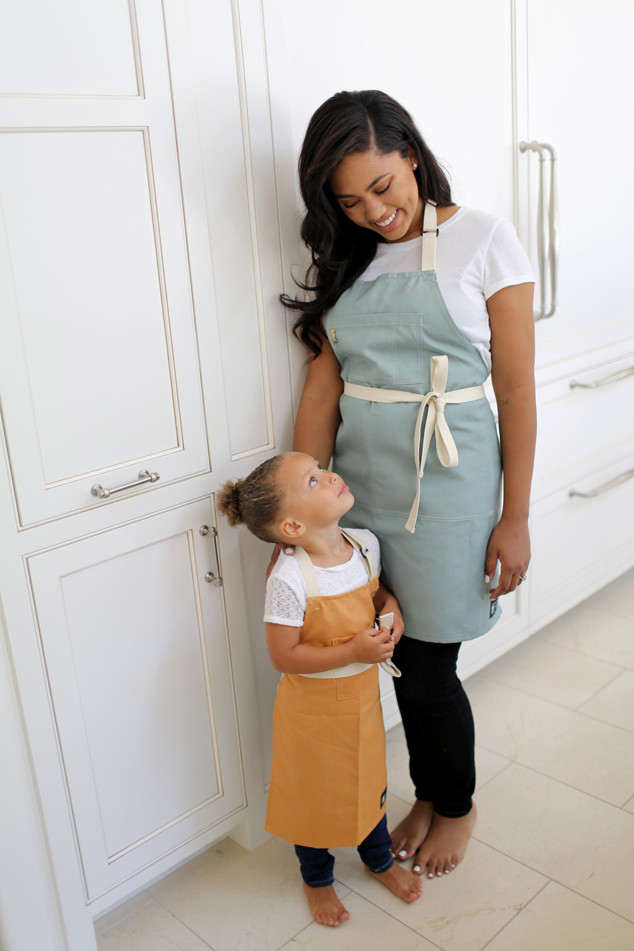 Courtesy Ayesha Curry
Struggling with the little ones on your shopping list this year? Worry not—Ayesha Curry's here to help.
As the mama of one of the most adorable tots around (the one and only Riley Curry), this blogger and all around lifestyle guru is offering up her best holiday advice for all your festive needs this year. After all, we're only 22 days out from Christmas now, and a mere three days away from the kick of Hanukkah!
With that in mind, we bee-lined straight for Ayesha, who's currently partnering with T.J.Maxx, to get the scoop on whipping up the best gift list for friends and fam (even the impossible-to-shop-for folks), how she'll be dressing Riley and newborn Ryan for all those holiday soirees and the dream gift she received ahead of time from NBA hubby Stephen Curry.