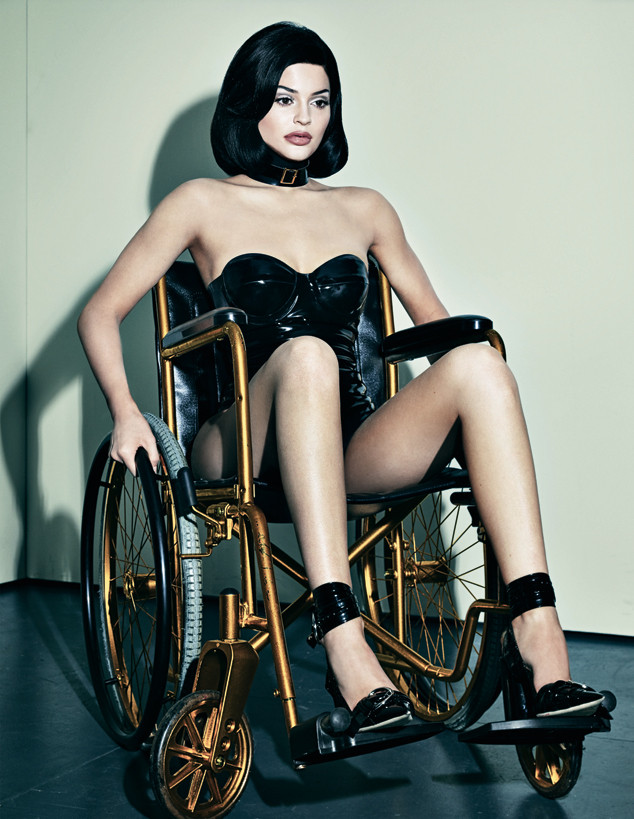 Steven Klein/Interview
While Kylie Jenner's bare booty and risqué ensembles may be the biggest topic of discussion regarding her provocative, high-profile Interview magazine cover shoot, a lot of people also became outraged over the gold wheelchair she uses as a prop in several of the photos.
The 18-year-old reality star poses in the handicap device wearing some S&M-type clothing and accessories, looking almost mannequin-like as she stares off into space. Another photo shows her raising her leg provocatively.
Interview magazine explains to E! News exclusively of their decision to use the wheelchair as a prop: "At Interview, we are proud of our tradition of working with great artists and empowering them to realize their distinct and often bold visions. The Kylie Jenner cover by Steven Klein, which references the British artist Allen Jones, is a part of this tradition, placing Kylie in a variety of positions of power and control and exploring her image as an object of vast media scrutiny."