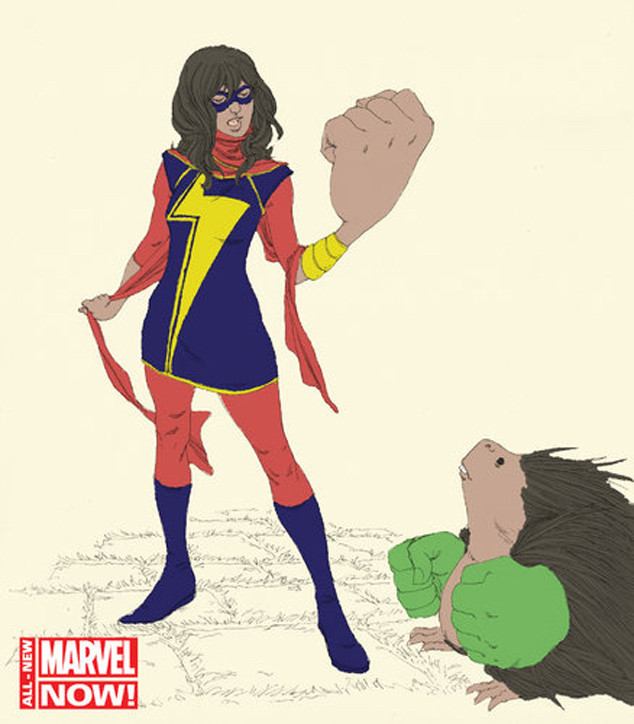 Marvel
Superheroes are all the rage in Hollywood these days, from film to TV and beyond, but is there room for one more hero on the block? Is it time the TV world met Ms. Marvel aka Kamala Khan?
Just maybe.
"Look, that's a character that has tremendous popularity and when that happens you know that I'm always looking around to see what we can do," Jeph Loeb, the head of Marvel Television, told E! News at the Jessica Jones premiere when asked if Ms. Marvel could be heading to TV anytime soon. "We love the character, and one never knows."
Created by G. Willow Wilson, Sana Amanat, Stephen Wacker and Adrian Alphona, the teen hero is a Muslim Pakistani American with shape-shifting and healing abilities brought on by the Inhumans' Terrigen Mist. She took the Ms. Marvel moniker from Avenger Carol Danvers, who adopted the name Captain Marvel (the Captain Marvel movie is planned for 2019 after several delays), and protects the streets of her hometown, Jersey City. That is when she's not mixing up as one of the All-New All-Different Avengers. So why does she need her own show?