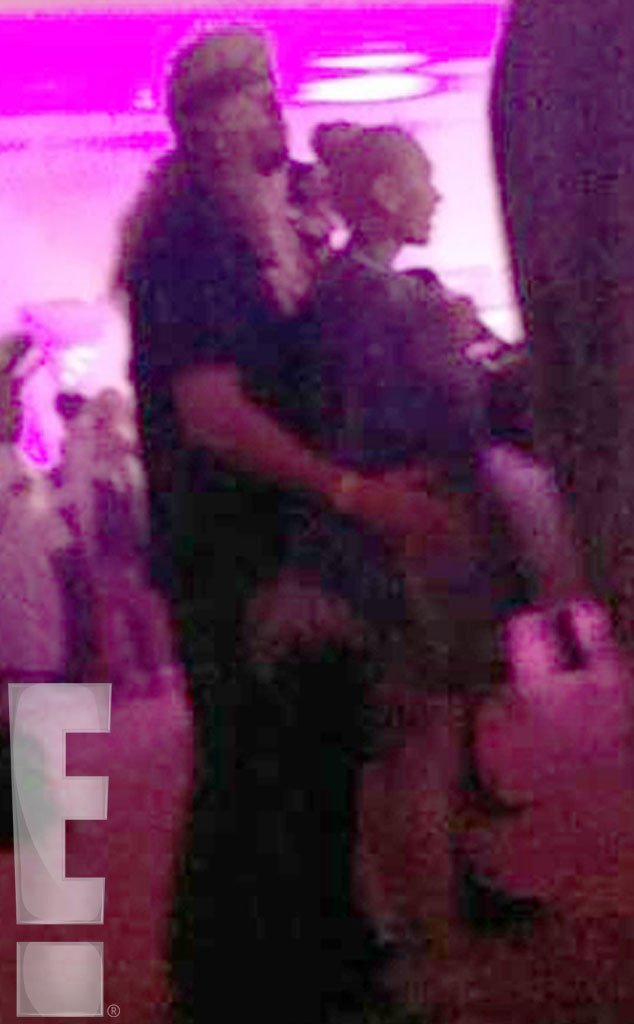 Splash News
As romance rumors continue to circulate around them, Gwen Stefani and Blake Shelton remain adamant about the fact that they're just friends.
However, E! News has obtained exclusive photos of the duo hanging out at Adam Levine and Maroon 5's Halloween party in Studio City, Calif., over the weekend that seem to show otherwise.
In the photos we see Shelton—wearing a rocker wig and headband—holding Stefani close with his hands on her shoulders, eventually moving them down to her waist. At one point he evens ends up with one hand on her backside!
In another photo, Stefani—wearing her hair in a bun on the top of her head—is spotted looking up adoringly at Shelton as they chat at the spooky shindig.