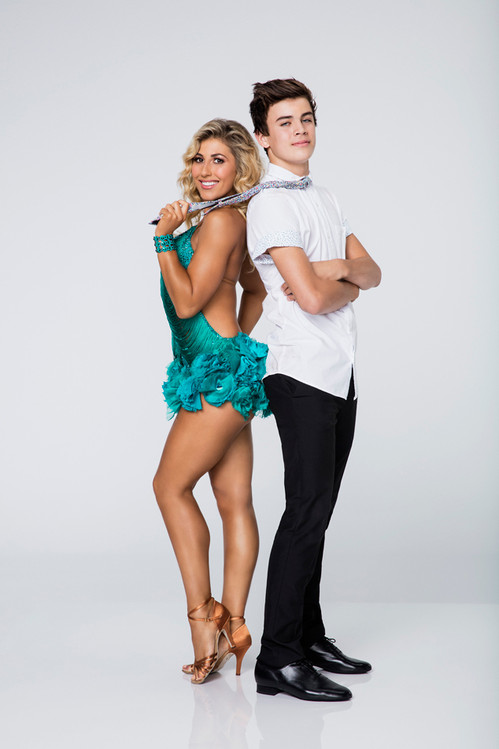 ABC
It's official: Halloween is the best holiday.
It's also the best night of Dancing with the Stars, which is a thing that we've been saying most weeks this season, but this time we really mean it. Tonight's show was scary, sexy, scary sexy, sexy scary, and also hilarious. And fog-filled. There was a lot of fog!
Even eternal rays of sunshine like Bindi Irwin got into the Halloween spirit for a night of dances that were almost too much fun.
Unfortunately, the fun had to end for one couple, and that couple consisted of Vine star Hayes Grier and partner Emma Slater. Poor Hayes brought out one of his best dances so far tonight, but it couldn't save him.
Since we're down to a fairly manageable seven couples left, let's run down tonight's dances from least favorite to favorite!
Hayes Grier and Emma Slater: 26/30
We were distracted by his wolfy facial hair and the really cool trees on the stage, and the dance was a bit slow for our tastes.
Tamar Braxton and Val Chmerkovskiy: 24/30
More freaky-fun than scary, unlike the rest of the dances tonight, but not bad at all. We just wish Tamar looked like she was having a little more fun.
Nick Carter and Sharna Burgess: 24/30
Nick Carter dancing to Evanescence was almost a little too much for our brains, but we loved it, even if the judges didn't totally.