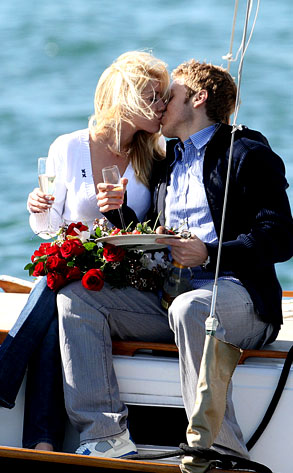 Kevin Perkins, PacificCoastNews.com
Details, details.
Heidi Montag and Spencer Pratt may have enlisted Us Weekly to be their public wedding album, giving the mag exclusive pictorial rights to their surprise wedding ceremony last Thursday in Cabo San Lucas, Mexico, but apparently we can't call them Mr. and Mrs. Speidi just yet.
"We had a beautiful ceremony here...officiated by a minister and photographed by the hotel photographer. We've never been happier," the newly whatevers said in a statement released Wednesday by the magazine.
"And, like other elopements that happen outside the country, we'll take care of the legal details when we get home."
But first, magazine covers and footage for The Hills!