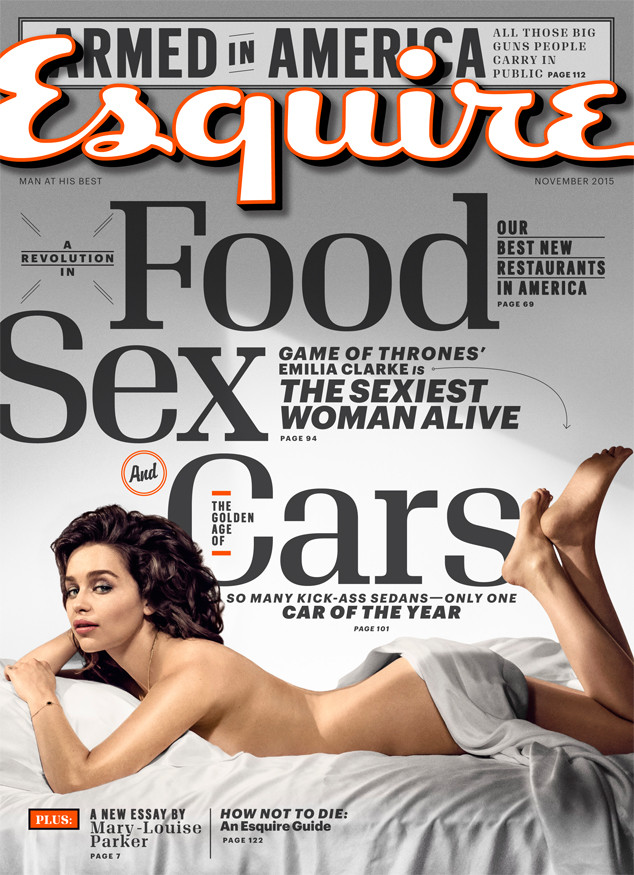 Esquire Magazine
This game is over!
One year after Penélope Cruz heated up the cover of Esquire's "Sexiest Woman Alive" issue, the publication has crowned a new winner.
Ladies and gentlemen, meet the beautiful Emilia Clarke!
Lying topless in a luxurious bed, the Game of Thrones star lets her hair down as she poses for the cover with a small blanket covering her butt. Things only get hotter inside the issue when the 28-year-old wears sexy lingerie that reveals plenty of cleavage and butt.
"Half pal, half dominatrix. Half kid sister, half sexy queen. The movie star who plays, in her real life, an anonymous, funny beauty," writer Benjamin Markovits shares in the November issue. "This is the gorgeous balance of Emilia Clarke."