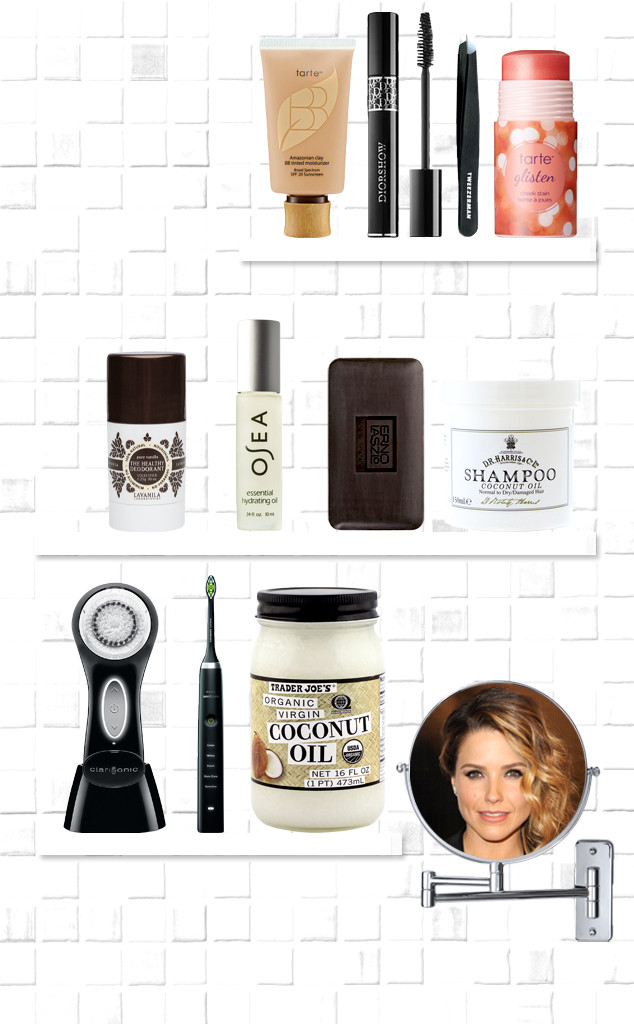 E!
Sophia Bush is one of those celebs who seems to always glow, so naturally when we caught up with the Chicago PD actress to chat about all things beauty, we had to ask about the most-loved products in her bathroom cabinet.
But Bush also had some inner beauty wisdom to share. The 33-year-old got candid about what beauty advice she wishes she would have given herself years ago.
"I wish I hadn't spent so much time worrying about other people's definition of 'enough.' Because, if you're constantly wondering if you're enough for your career, or your job, or a person. The destructiveness of that fear and that self-doubt is not even quantifiable, it touches everything, and women are really taught to doubt themselves and to shrink themselves," she said. (Preach.)
The actress also admitted that when it comes to makeup, less is more for her. ("I've learned the less product [I use] the better my skin looks," she said.) Read on for Sophia's favorite beauty products below!