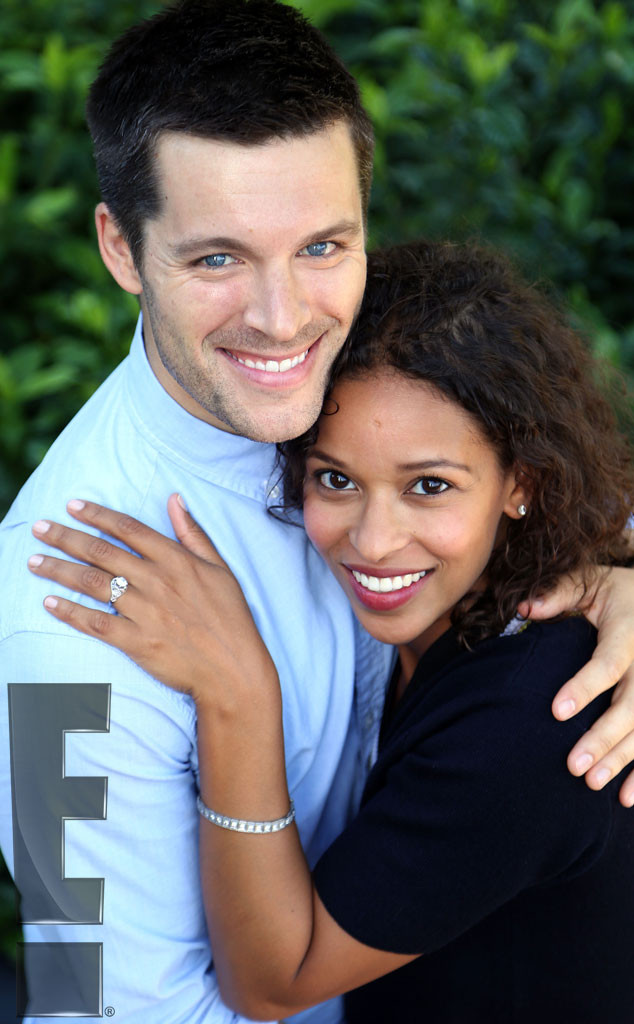 Splash News
Congratulations are in order!
Nashville's Nick Jandl is engaged to wardrobe stylist Regalia Thomas, E! News can exclusively reveal. The two celebrated their engagement at a private house in Los Angeles, where they posed for several gorgeous photos. Both the future bride and groom glow as they pose for their celebratory pics, which also show off Regalia's huge ring!
Nick and Regalia met in the summer of 2010 at the behest of their mutual friend Mike Doyle, despite Nick being a New England Patriots fan and Regalia a New York Giants fan. The two agreed to meet on a blind date at their friend Lenore Douglas, who is now serving as the co-matron of honor. Adorably, Nick arrived nervous, but Regalia almost didn't show at all! Thankfully, she turned up at dessert, and only then did they exchange a few awkward words.