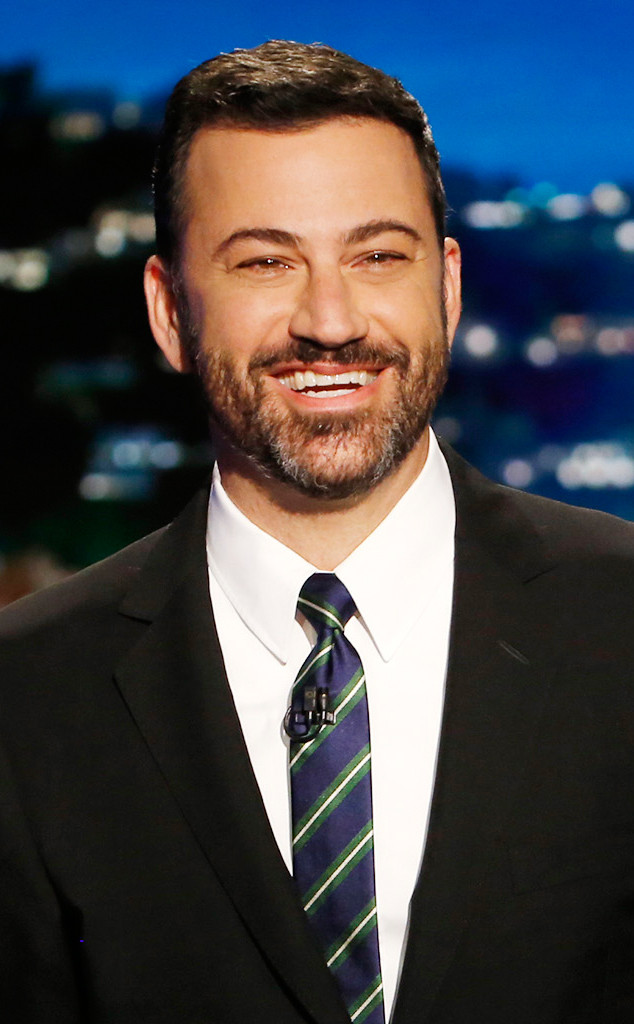 ABC
The Handsome Men's Club may want to reconsider.
While this isn't new-news anymore, we couldn't go one more morning-after an airing of a new episode of Jimmy Kimmel Live! without mentioning the clipped-to-perfection beard that Jimmy Kimmel has been sporting for the last month or so.
He looks so good! And we've been thinking as much every time the 47-year-old funnyman has been on TV, even when he was chewing on an Emmy envelope, saying to ourselves, "Damn, Jimmy!"
You know a beard is working for a guy when you're still marveling over how great it looks even when he's sitting next to Johnny Depp. Similarly, just the other night when he was suffering through couple's counseling with Matt Damon, we couldn't stop thinking of how he deserves a place in the Beard Hall of Fame's part-timers wing (reserved for the likes of Jake Gyllenhaal or Keanu Reeves, who, while not known expressly for being bearded, wears one awfully well when it happens).