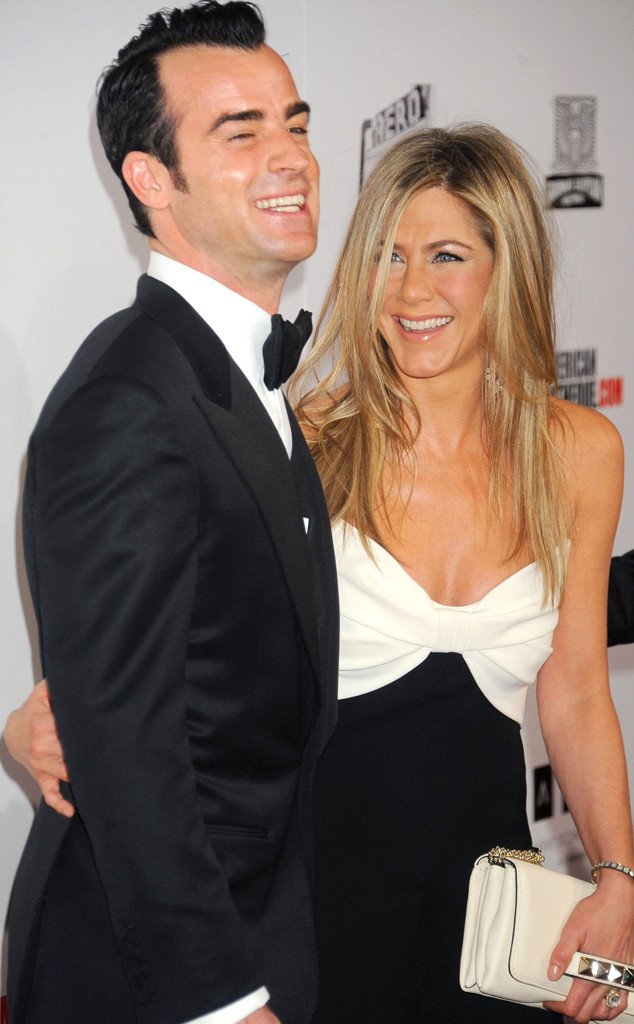 Gregg DeGuire/WireImage
Despite being engaged for several years before finally tying the knot in August, Justin Theroux says marriage has totally changed his relationship with Jennifer Aniston for the better.
During an interview with Good Morning America on Wednesday, the actor couldn't help himself from gushing about his wife to co-anchor Robin Roberts.
"It's fantastic," he said of their marriage. "Something really does shift in a wonderful way and it sort of refocuses things and in a weird way I was sort of…it was a long time coming, but also put us in exactly sort of the right space…it's a wonderful thing."