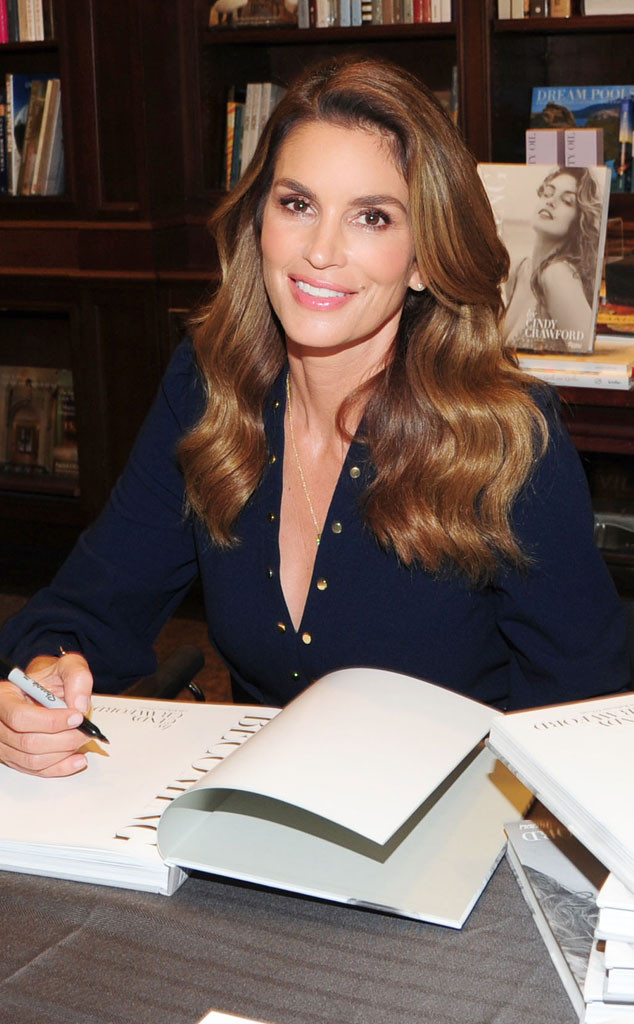 Michael Simon/startraksphoto.com
As one of the most famous supermodels of our time, Cindy Crawford has pretty much experienced it all—posing with pythons, posing nearly naked—you name it, and she has probably done it.
But did you ever think kids used to bully her while she was growing up? In her new memoir, Becoming, Crawford reveals that she wanted to have her signature mole removed after boys on her school's football team used to taunt her. "Hey, little Crawford, you have chocolate on your face!" they would scream, per The Daily Mail.
The 49-year-old brunette bombshell, who has appeared on more than 400 magazine covers, asked her mom to take her to get it removed, but she didn't want to risk it. "You know what your mole looks like," Crawford's mom told her. "You don't know what a scar will look like."
After she landed her first magazine cover with her beauty mark front and center, it never became an issue again. Now, Crawford sees it as a blessing rather than a curse. Her son, however, inherited it and has the same opinion his mother once had.