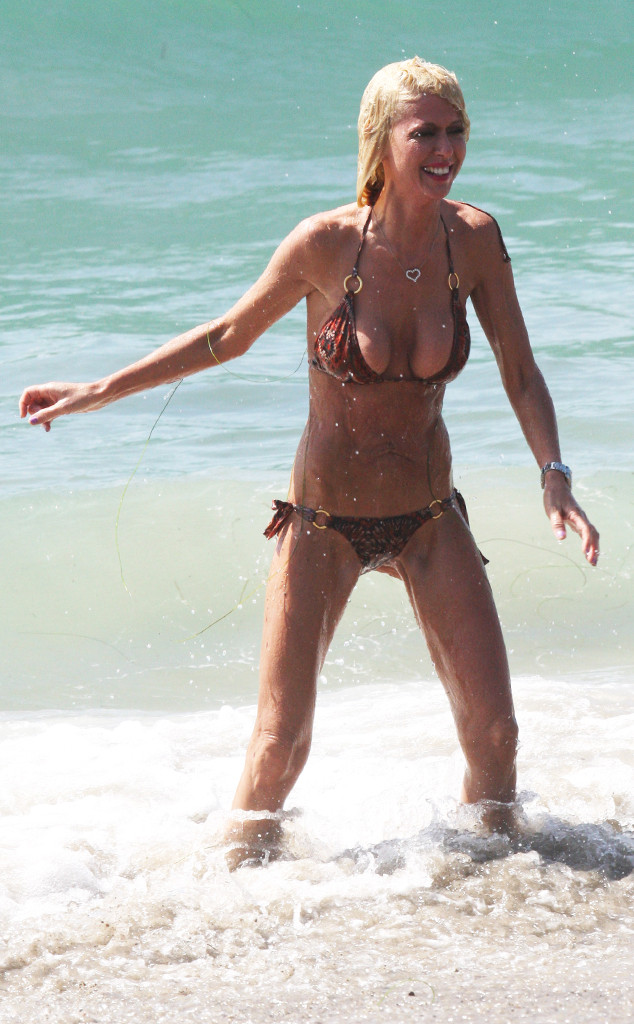 AbilityFilms
Tara Reid is once again flaunting her bikini bod.
The 39-year-old actress was photographed at the beach in Malibu, Calif. on Sunday, where she showed off her super-skinny frame while splashing around in the waves.
The Sharknado star was all smiles as she frolicked in the sand with a mystery man, who is rumored to be her new boyfriend.
While the hunky man has yet to be identified, Reid has been posting a number of cozy Instagram pics with a bearded man named Yavuz Cansiz.