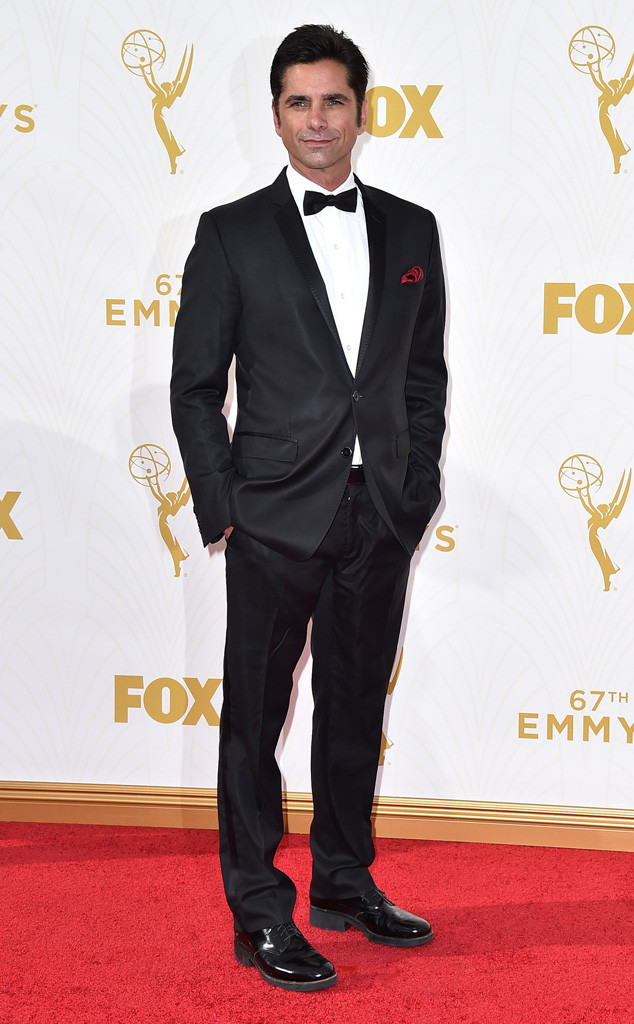 Jordan Strauss/Invision/AP
John Stamos may play a grandpa on television, but he can still bang a drum as good as Uncle Jesse.
The 52-year-old Grandfathered star took the stage Saturday night alongside the Beach Boys for some good 'ol nostalgic fun at the L.A. County Fair in Pomona, California.
The dark-haired crooner made his way over to a set of drums to play percussion, sing back up vocals, and later play guitar along to some of the group's many classics, including "Kokomo" and "Barbara Ann." Stamos, we'd go to Kokomo with you any day of the week.
Stamos made it clear he enjoyed his big return to the stage, later tweeting, "What a happy night!"
When we spotted the television hunk, we were certainly smiling!