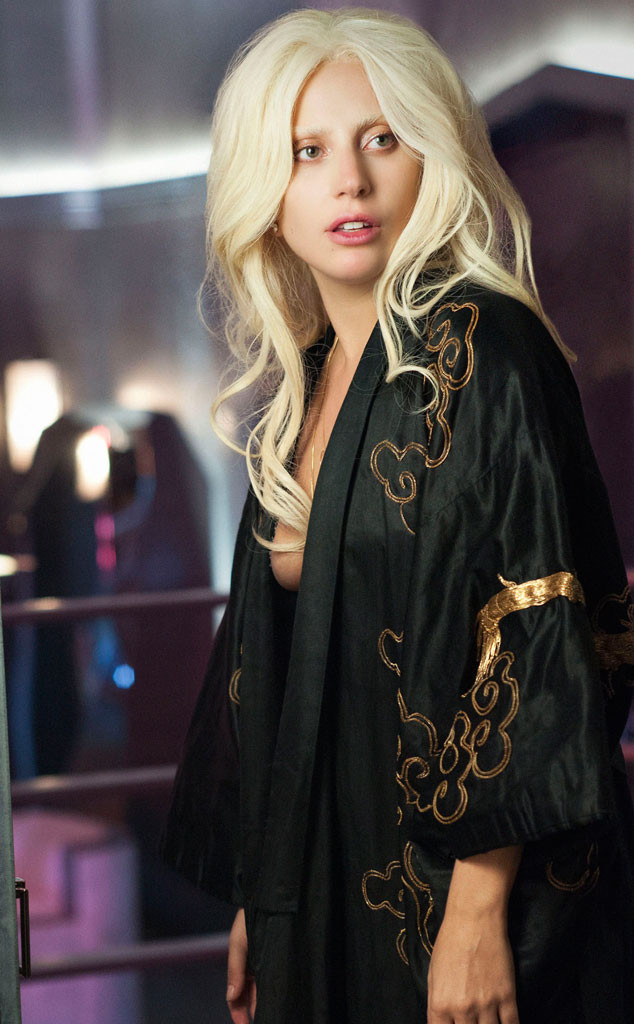 FX
Rest up, TV fans! 'Cause in one week, sleep may no longer be an option.
"She'll give you nightmares," creator Ryan Murphy teases of Lady Gaga on American Horror Story: Hotel, set to premiere Oct. 7 on FX. "When you see her you will say 'Holy s—t.'"
Hotel of course marks the dynamic music icon's acting debut, and from the looks of it, fans will NOT be disappointed. Playing The Countess, a deviant and dark character who owns the hotel and apparently has some connection to uber-creepy children, Gaga also will have some jaw-dropping sexual scenes with multiple co-stars, both male and female.
"She will terrify you and you will also be in love with her at the same," executive producer Brad Falchuk promises. "She's Gaga."