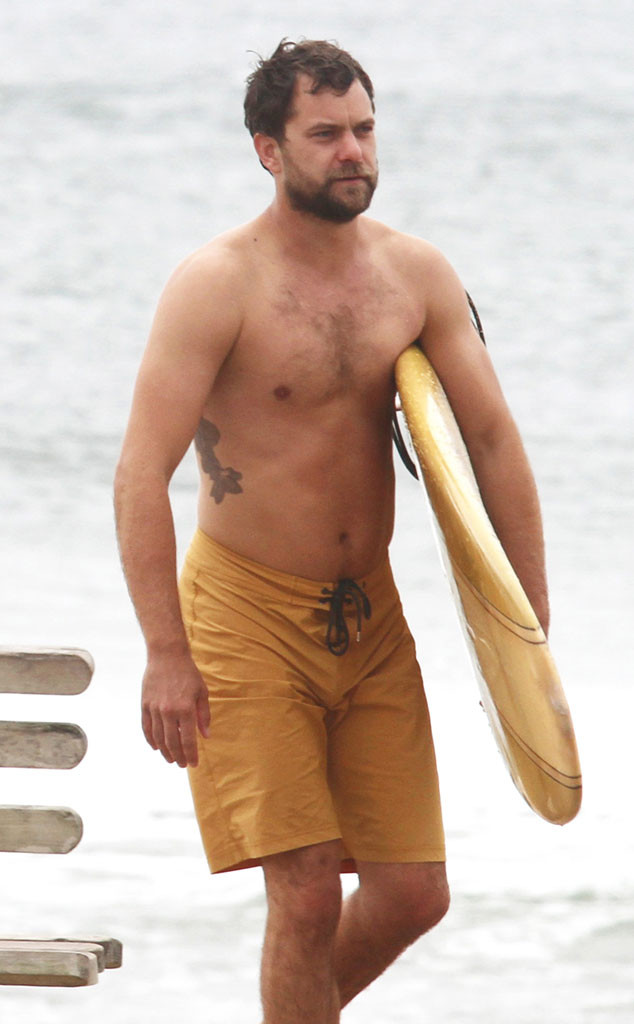 Splash News
Joshua Jackson escaped to Montauk this Saturday for a morning of surfing, and man did he look good!
The 37-year-old star of The Affair showed off his sculpted surfer bod and tattoo as he walked across the beach to catch some waves. While the tide was high, Jackson seemed unfazed as he enjoyed his time alone soaking up the sun in his bright yellow board shorts.
At first we were shocked to see Jackson riding solo as he is rarely seen without longtime girlfriend Diane Kruger; but the actress was busy rockin' out for a good cause at the Global Citizen Festival in Central Park alongside many other A-list celebs.