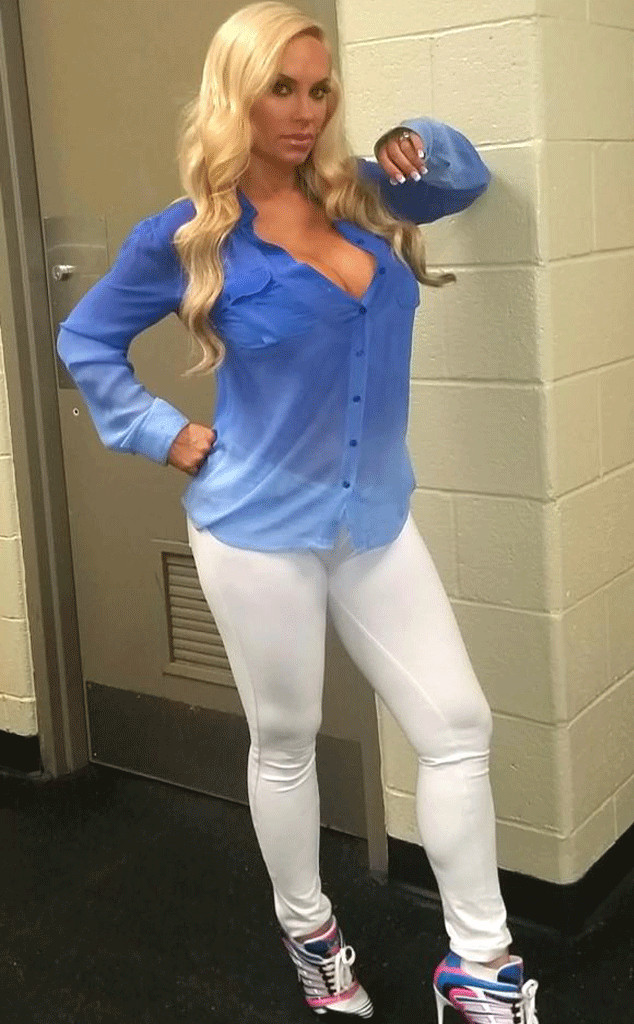 Twitter
Coco's due date may be fast approaching, but her baby bump is growing ever so slowly.
As the reality star reaches the seven-month mark in her pregnancy journey, Mrs. Ice-T is surprising fans with her small stomach.
While supporting her man backstage at a Body Count concert, the 36-year-old showed off her figure months before she welcomes a baby girl.
"Chilling baby..I'm just chillin," she tweeted while wearing a sheer button-down blouse. "Backstage at BC concert supporting my man..That's how I roll #28weeks."