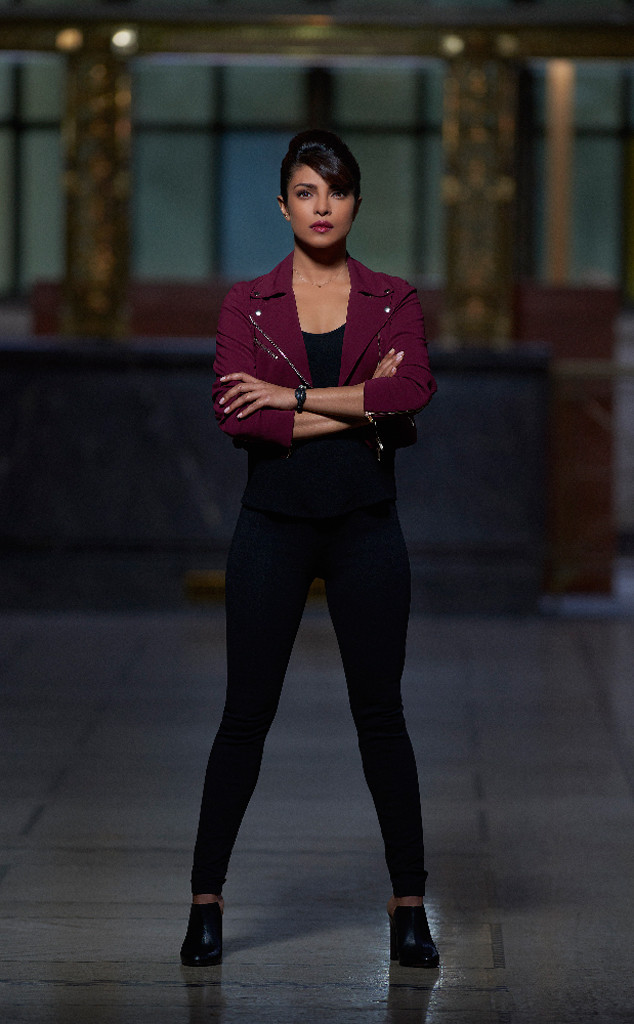 ABC
That sound? That's everyone placing their bets on who they think the traitor on Quantico is.
ABC's newest addictive drama just premiered and already has us absolutely obsessed. The show follows Alex Parrish (breakout star Priyanka Chopra) and the rest of her fellow recruits in training at the FBI Quantico base. Oh, yeah, and one of them is behind the biggest terrorist attack on New York City since 9/11.
Alternating between flashbacks to Alex's time at Quantico and her attempts to uncover who framed her for the attack in present day, the show is deliciously twisty and already has us arguing over who amongst the shadiest recruits in FBI history is really a terrorist mastermind. So, we went straight to the source for some insight and asked show creator Josh Safran to give us a tease for why each character could possibly be the traitor.
Using his clues and the events of the premiere, we got to work on ranking the suspects based on who we think is most guilty. Click through our gallery to see our No. 1 pick and be sure to bookmark it because we'll be updating our ranking each week as new evidence presents itself!