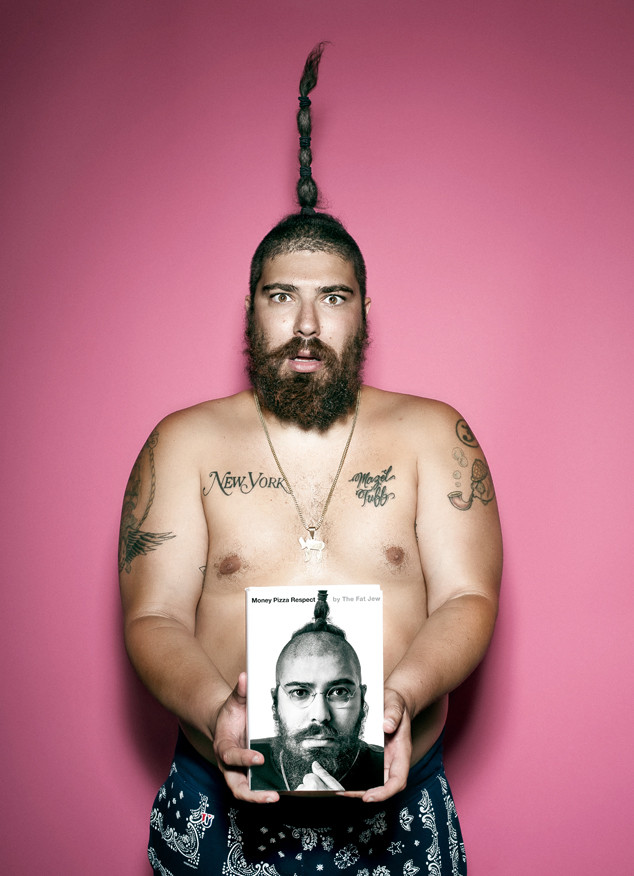 Guerin Blask
This dude got a book deal!
Money Pizza Respect—the first literary effort by comedian Josh Ostrovsky, who's known professionally as "The Fat Jew"—won't be available for mass consumption until Nov. 3 but E! News got an exclusive sneak peek at the first chapter.
And it's stupid funny.
Tyrese Gibson, who wrote the foreword, states, "The Fat Jew makes me proud to be an American."
"The fact that I actually wrote a book still amazes me and my mom, and my dad, and pretty much anyone who has ever met me," Josh writes.
The humorous memoir marks the logical next step in the evolution of Josh's very successful brand. What does one do after they get to 6 million Instagram followers, launch a critically acclaimed wine (White Girl Rosé), host a radio show and become a model?
Write a book.