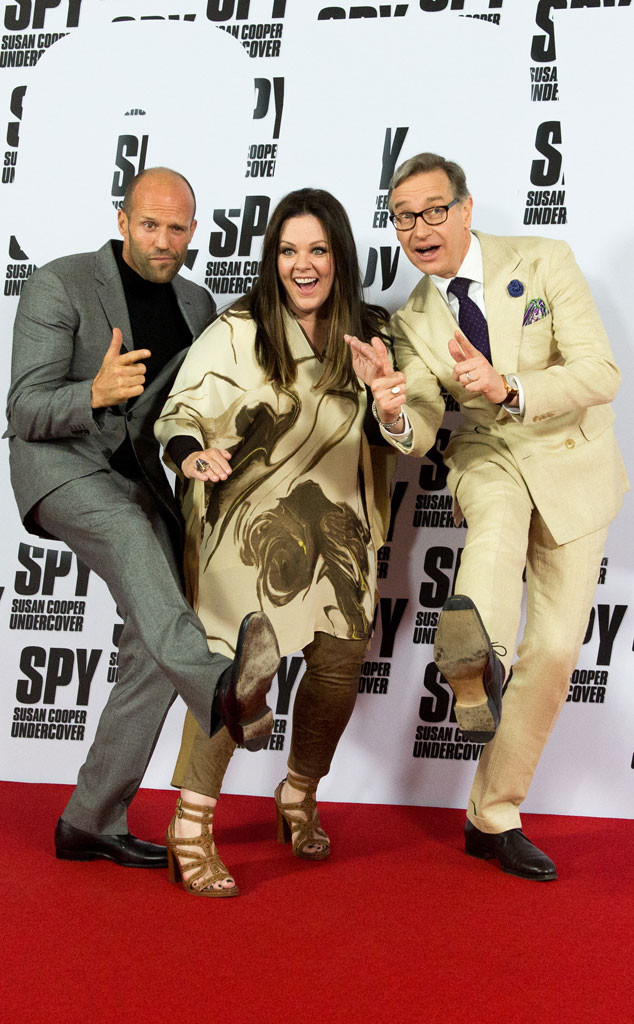 Luca Teuchmann/Getty Images
When fans are bullying you on social media, who you gonna call? Paul Feig.
The director of the highly-anticipated upcoming Ghostbusters remake was not having anymore nonsense when he took to Twitter to get a few things off his chest. Fans of the original series were hounding him with their new qualms about the decision to cast all women in the lead roles of the reboot, a judgment Feig announced nearly a year ago.
The accomplished director of Bridesmaids, The Heat, and Spy, took a stand for his vision and his cast, which has gotten serious flack from the start. The film, which is currently slated for a July 2016 release, will feature Feig-favorite Melissa McCarthy, Kristen Wiig, and SNL funny ladies Leslie Jones and Kate McKinnonwhile male actors like Chris Hemsworth and Ghostbusters alumni Dan Akyroyd, Ernie Hudson and Bill Murray are set to fill supporting roles.
Well, some people on Twitter are still not having it—and neither was Feig. The attacks about Feig's intentions, passion, and overall ability to capture the essence of the originals rolled onto his feed. Well, he wasn't letting these comments roll off his shoulders quite so easily.