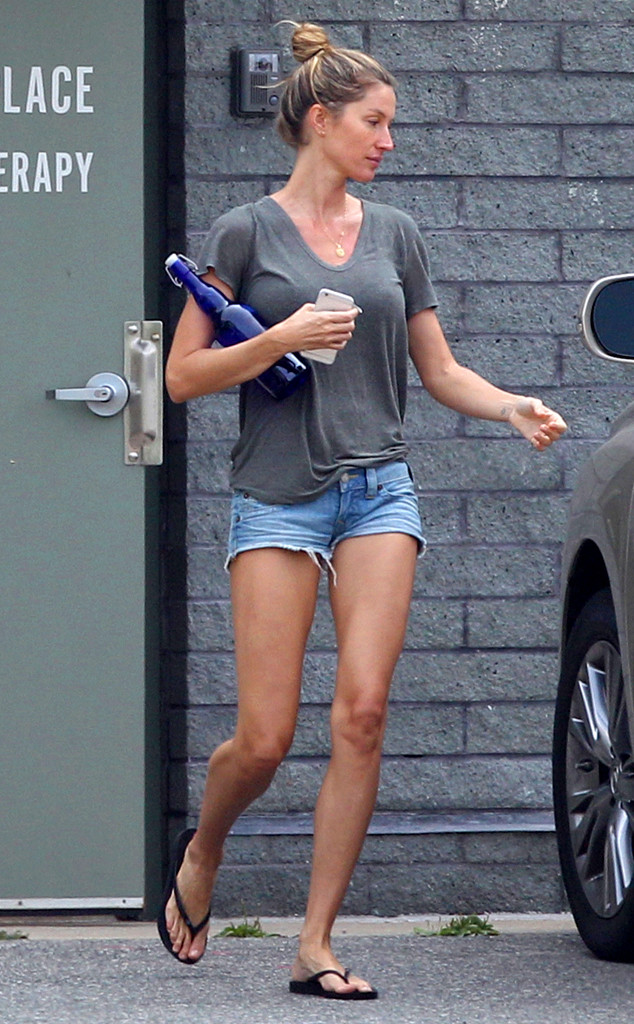 Patriot Pics/FAMEFLYNET PICTURES
Top knots and man buns are so in right now, but at what cost?!
Experts are blaming the rise in traction alopecia, which is hair loss caused by the persistent tugging of roots over several hours, on everyone's favorite hairstyle for cool people on the go. So ladies and gents, if you are throwing your hair up in tight buns, you might be in danger of future baldness.
It used to be that only woman who had to worry about this problem, but now that men are all about that bun ('bout that bun no flyaways), dermatologists are seeing an influx of men afflicted with the issues
"We are seeing an increase here. I would say five years ago I saw women with it but never men, now we're seeing it in men," International Association of Trichologists director David Salinger told the Huffington Post.