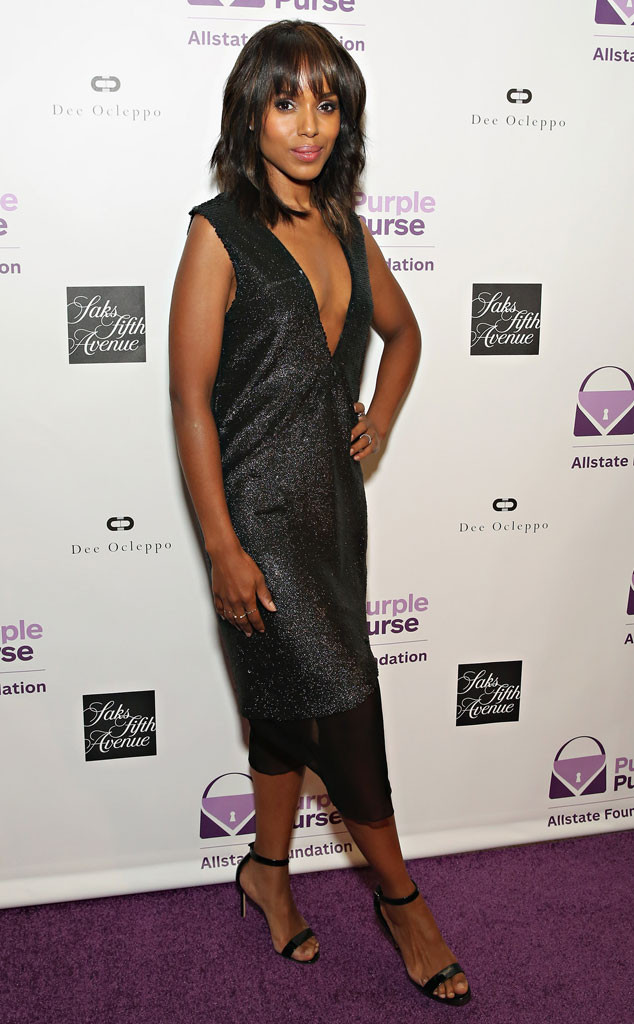 Cindy Ord/Getty Images
Kerry Washington is a very busy woman.
Ahead of Scandal's season premiere Thursday, she appeared on Good Morning America and Live! With Kelly and Michael. After a full day of press, E! News caught up with her at an event in New York City in support of the Allstate Foundation's Purple Purse campaign, bringing awareness to domestic violence and financial abuse. Washington co-hosted with Dee Ocleppo, Tommy Hilfiger and Saks Fifth Avenue.
After rushing off the red carpet to see Pope Francis make his way down Fifth Avenue, Washington returned to the purple carpet to shed light on the cause.
"When the Allstate Purple Purse Foundation first came to me about this opportunity, I had never hear the words 'financial abuse' before. I didn't really know that it was a thing, a specific thing, but it makes so much sense that this is kind of the silent weapon that keeps women trapped. It's the No. 1 reason women don't leave abusive relationships and the No. 1 reason women go back, because they feel like they can't take care of themselves financially," said Washington, who designed her first Purple Purse in 2014. "To be able to be part of a solution that has a real, tangible impact that gives women the tools that they specifically need to be able to walk away and end this cycle of violence, it's really gratifying."