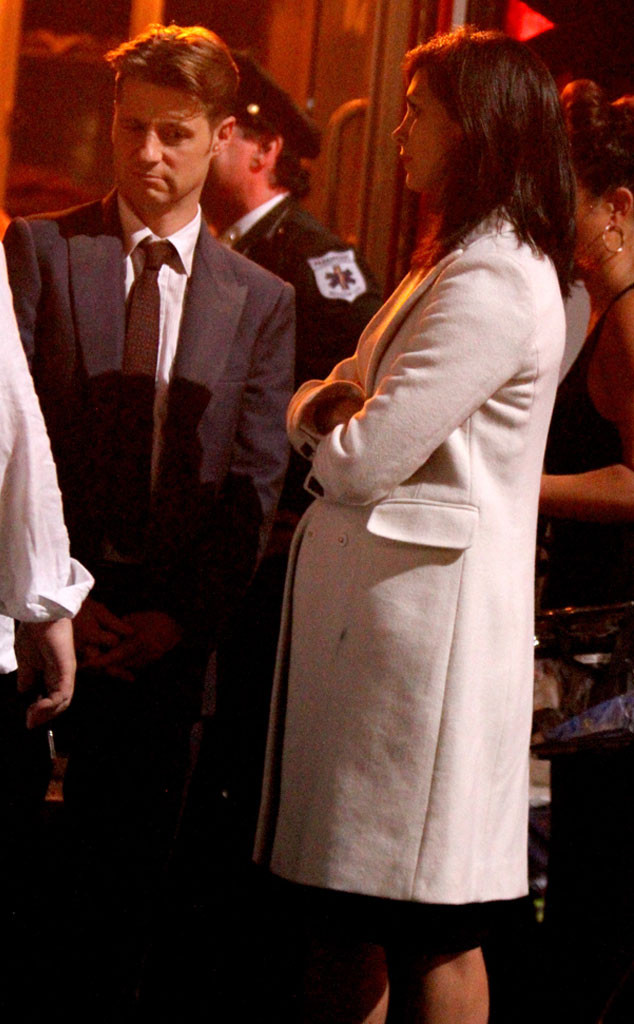 Jose Perez / Splash News
We spy with our little eyes...a baby bump!
Morena Baccarin was seen on the set of Gotham alongside new beau Benjamin McKenzie in a single pose that visibly confirmed what E! had learned Thursday—Baccarin is indeed expecting. Just set your eyes on that adorable visible baby bump! While the actress' new curves could have been easily camouflaged underneath that cream trench coat, Baccarin's arm placement gave it all away.
After they were spotted posing together on the 2015 Emmy's red carpet on Sept. 20, E! confirmed earlier this week that the pair had transformed their on-screen chemistry into a real-life romance.
Baccarin and McKenzie have starred together on FOX's television series, Gotham, since the start of this year. However, the 36-year-old Brazilian beauty was married to ex-husband Austin Chick until he filed for divorce in July, citing irreconcilable differences. Just three months later and here we are.
The former couple had one child together, 2-year-old son, Julius Setta Chick, for whom they share joint custody. Although, Julius will reside mainly with Baccarin in New York City, according to a recent ruling by a judge Thursday.