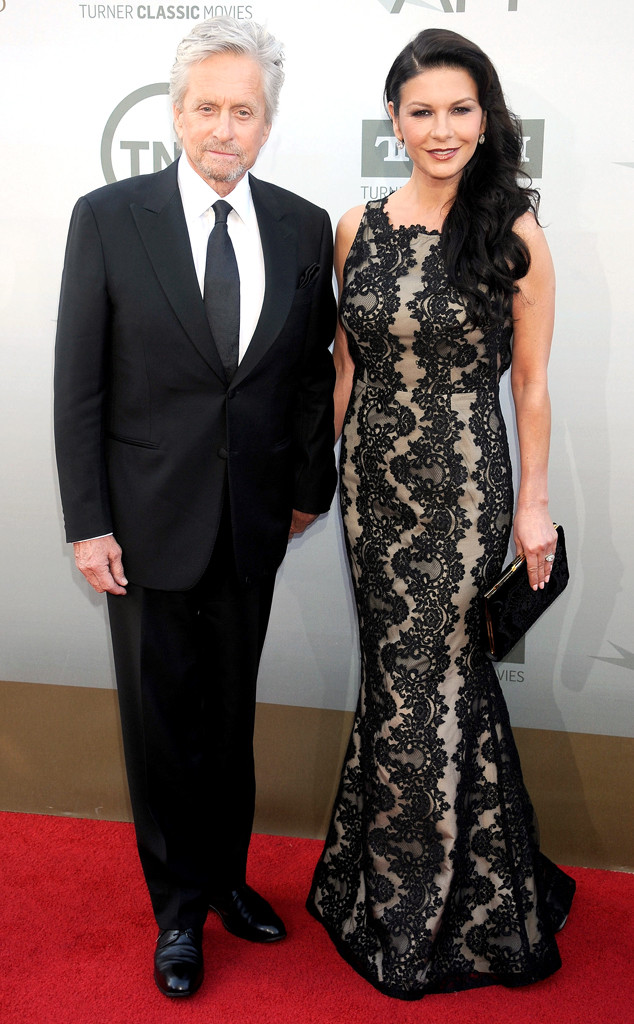 Gregg DeGuire/WireImage
It seems as though there's even more to celebrate than usual this year for Michael Douglas and Catherine Zeta-Jones.
The longtime couple and parents of two both celebrate birthdays today, the Oscar winners having been born on the same calendar day, albeit 25 years apart, making him 71 and her 46.
But not only do these two Libras balance each other out on the astrological scale, their life together has happily evened out after a rough patch. Two years after spending the built-in family holiday apart, Zeta-Jones and Douglas are thoroughly back together after a "temporary separation" and have spent 2015 crisscrossing the globe together as a unit.
Which seemingly would make for a much nicer joint birthday party this weekend, right?