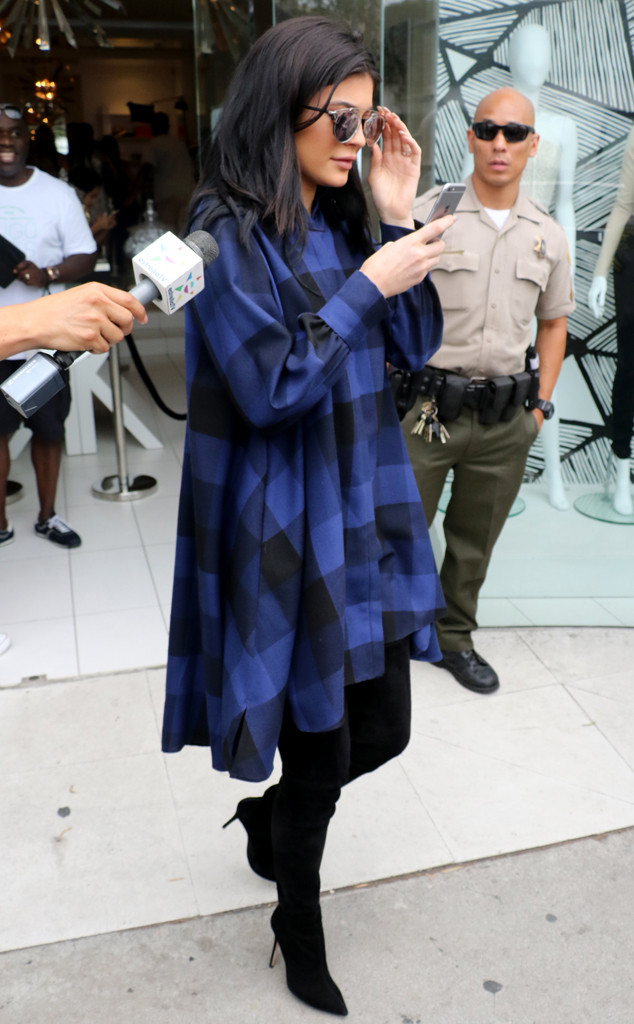 ELM/Splash News
You may want to start taking notes, Vogue.
According to the designers at Houghton, Kylie Jenner is pulling more influence with their customers than any major fashion magazine in the business. And to take it a step further, she may have more influence on shoppers' psyche than, say, major supermodels in the industry (cough, big sis Kendall Jenner).
Allow us to elaborate: Recall back in early August, the now-18-year-old made headlines when she stepped out in a fall-ready buffalo plaid shirtdress à la Houghton (paired with those iconic Stuart Weitzman thigh-high boots, clutch). As said dress—straight from the designer's spring 2015 collection—was no longer available for purchase when Kylie sported it, Houghton immediately decided to put a $450 version of the frock back into production (Note: the original cost $1,475). Within a week of doing so, the refreshed plaid dress had already sold out.