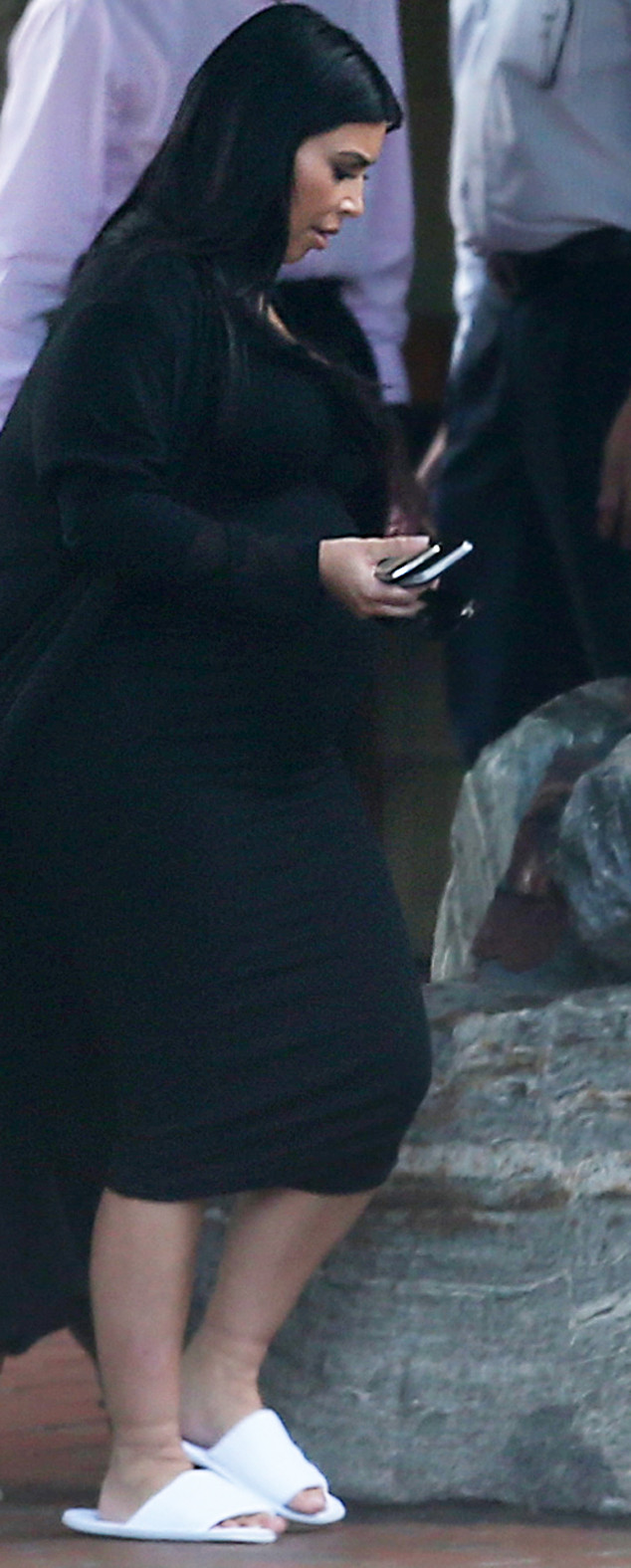 Clint Brewer / Splash News
Kim Kardashian's pregnancy is starting to take its toll...on her feet!
The Keeping Up With the Kardashians star strutted her stuff outside of her San Diego, Calif., hotel, but instead of going glam from head-to-toe, Kim chose comfort over style for her feet. Apparently dealing with the unavoidable ankle and feet swelling, Kim couldn't bare to squeeze her swollen limbs into high heels, so she chose slippers for her stroll.
Considering Kim seems to wear skin-tight clothes and sky-high heels all the time, the choice comes as a real surprise! Add to that the famous foot faux pas of 2013, when she forced her excessively swollen feet into a pair of designer shoes while pregnant with daughter North West. You know what they say—hindsight is always 20/20!
There's no denying it—Kim has worn some daring looks throughout both pregnancies. Just because she's wearing some jaw-dropping ensembles, however, doesn't mean she's feeling great.