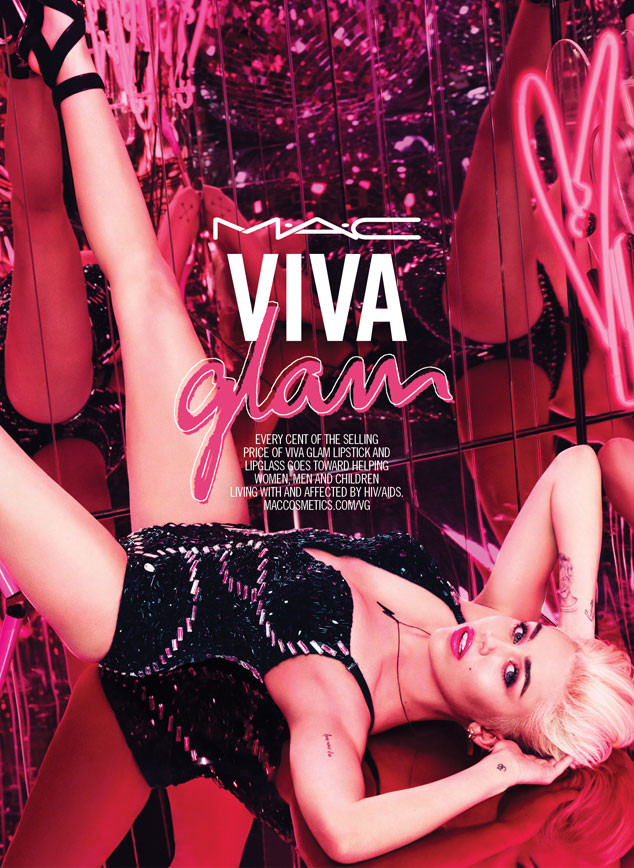 MAC
If you thought Miley Cyrus' ad campaign for MAC cosmetics were offensive, it turns out they're not—officially.
After three people complained that her posters were "overtly sexual," the Advertising Standards Authority ruled Wednesday that the MAC Viva Glam ads are just fine and didn't break any industry rules. The watchdog group agreed that the campaign is "sexually suggestive" and "seductive," per The Telegraph, but otherwise they're not offensive.
"They were not overtly sexual and unlikely to cause serious or widespread offence," the ASA ruled.
The group of people who complained also felt that the posters were unsuitable to hang in public places because children might see them, but the ASA disagreed on that front, too, claiming the ad agencies followed the rules perfectly.
"Because the posters were sexually suggestive they were, therefore, inappropriate for general outdoor display and warranted a placement restriction of not appearing within 100 metres of schools," it explained before adding that the companies had met this requirement.