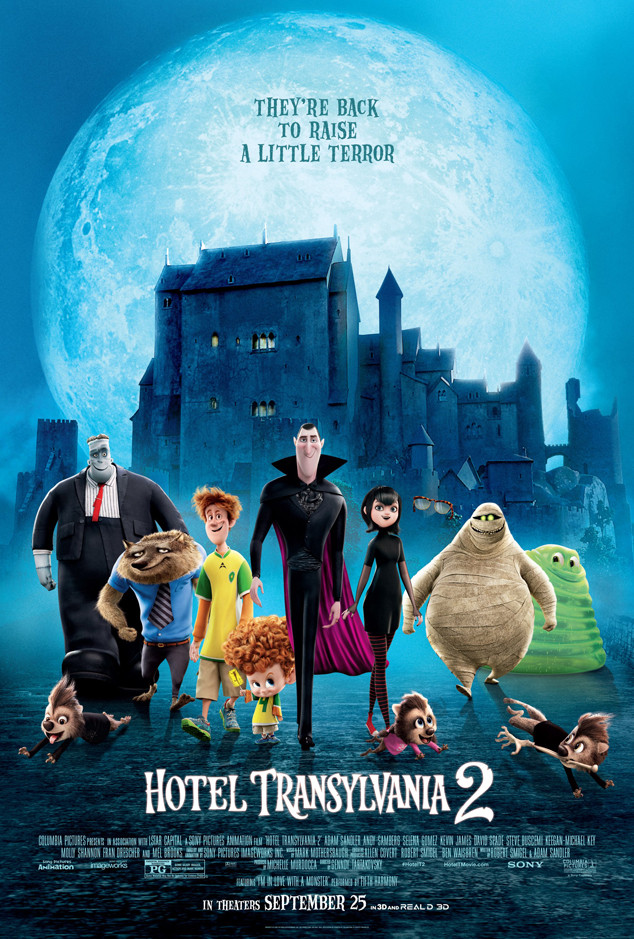 Sony Pictures Animation
Looks like this hotel's vacancy sign may be permanently lit.
Hotel Transylvania 2, which opens in theaters Friday, is Sony's animated sequel to the 2012 Golden Globe-nominated film of the same name co-written by and starring Hollywood's leading funny man Adam Sandler The film takes place 7 years after the characters were last seen on the silver screen.
The hotel, which operates as a resort for monsters looking for a getaway, is now open to human vacationers. Count Dracula's daughter Mavis and human Johnny, who we met in the first film, now have a young son named Dennis who doesn't display any vampire skills—a devastating reality for grandpa Count Dracula, voiced by Sandler.
While employing the help of his friends to transform Dennis, Dracula's father, Vlad arrives, wreaking havoc when he realizes humans are allowed at the resort.